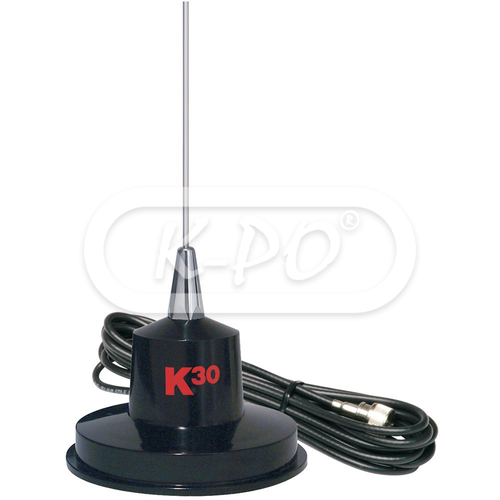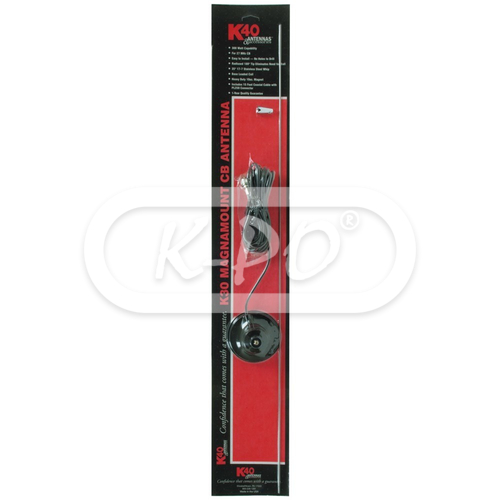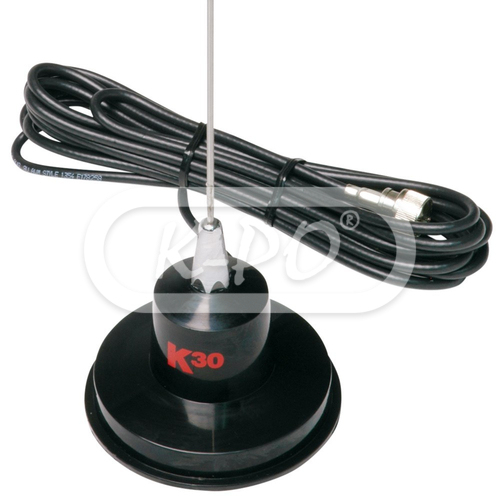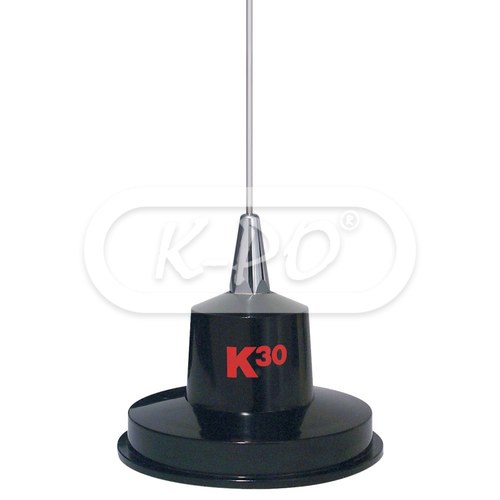 K40 - K30 Magnamount
Engineered After The Best

Patterned after the number one selling K40 Baseload Antenna, the K30 is ideal for the CB'erwho wants maximum performance from their antenna, but in a smaller, more versatile design.

Computer designed and made in the USA, the K30 Antenna features a 14 gauge coil wire for maximum power handling, 15 feet of pre-wiredRG-58, 95% shielded coax cable with pre-terminated connectors, and a 35" whip for low clearances. A heavy-duty 10 oz. magnetic base is strong enough to remain secure to any vehicle, even at high speeds, and makes mounting and removal of the antenna effortless. So it's perfect for multi-car families or use on leased or rented vehicles.
Shipped today - Stock: 6
€53.95

(44.59 excl. 21% VAT)
Electrical data
Electrical type:

Base loaded

Maximum continuous power:

500 Watts

Power peak:

600 Watts

Impedance:

50 Ohm

Polarization:

Linear vertical

Cable length:

4.5 meter / RG 58
Mechanical data
Height:

90 cm

Mounting type:

Magnet
Inside the box
Antenna:

Yes

Radio connector:

UHF-male (PL)

Mounting parts:

Yes

Antenna cable:

Yes

Installation manual:

English