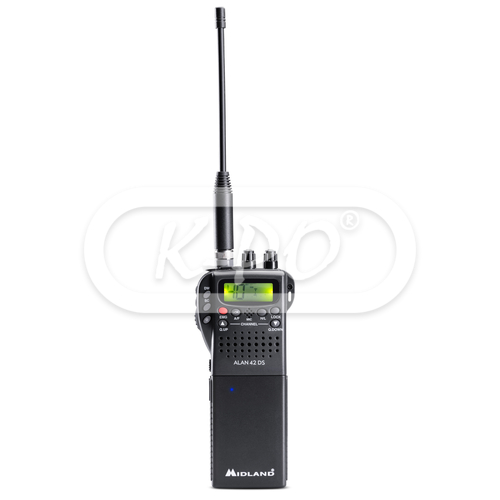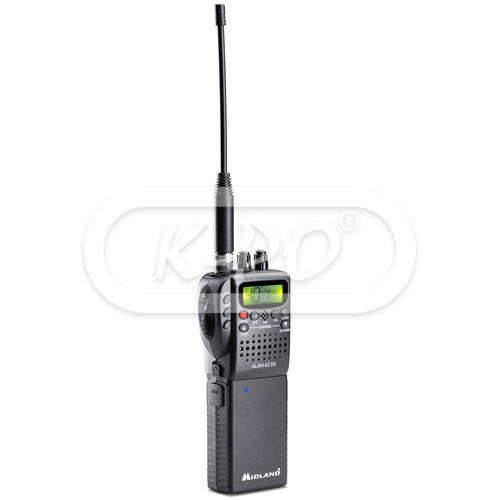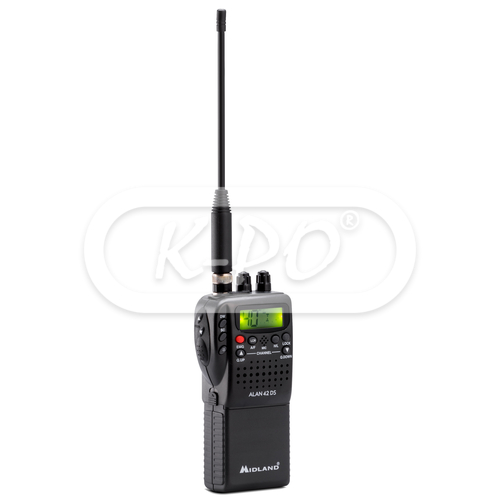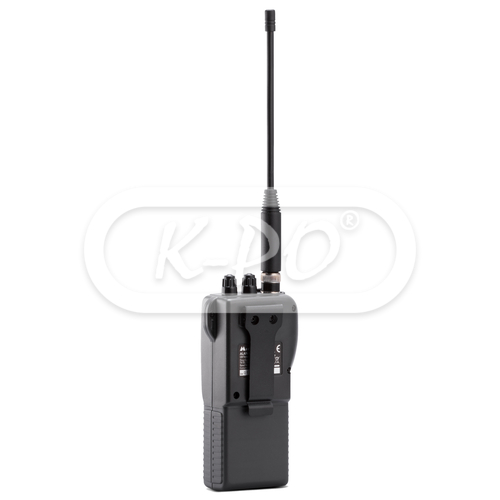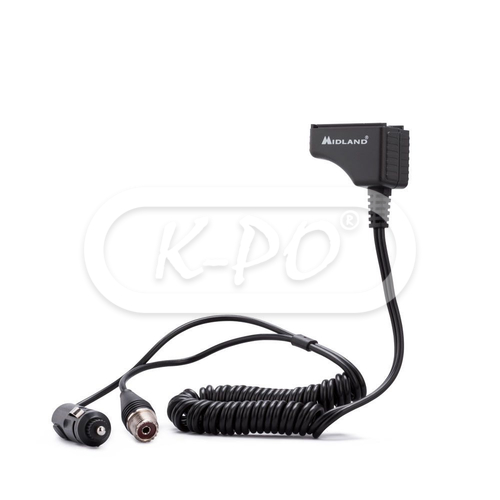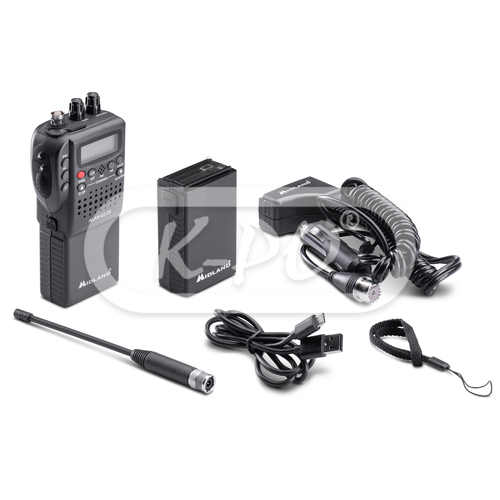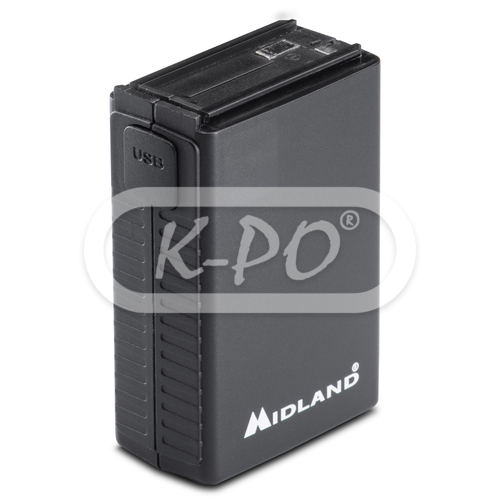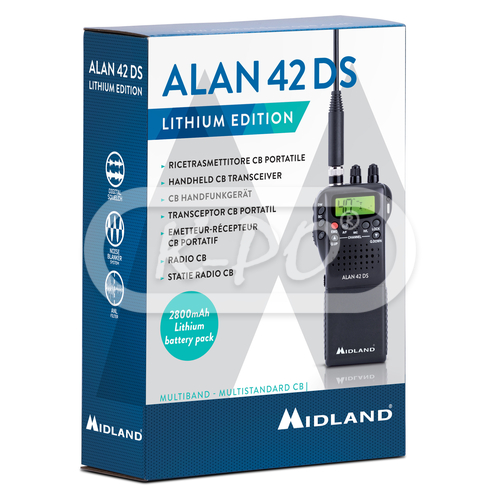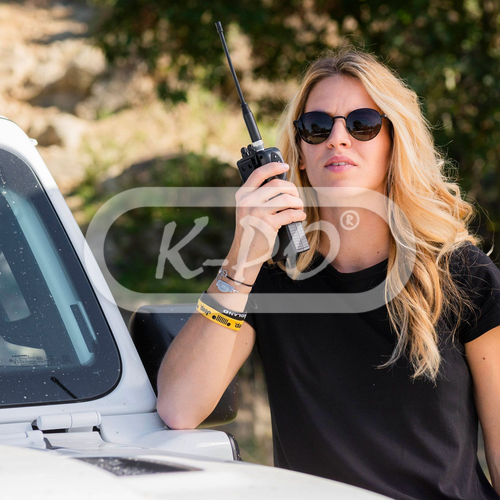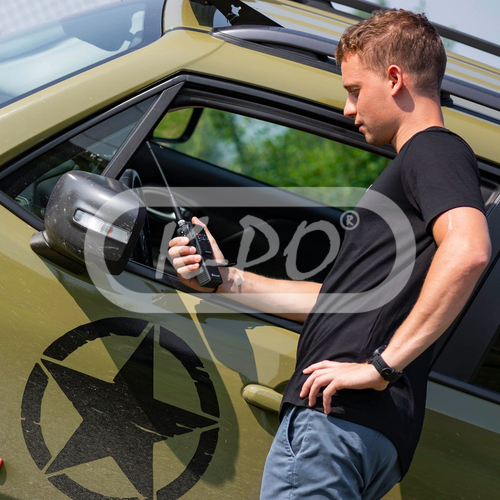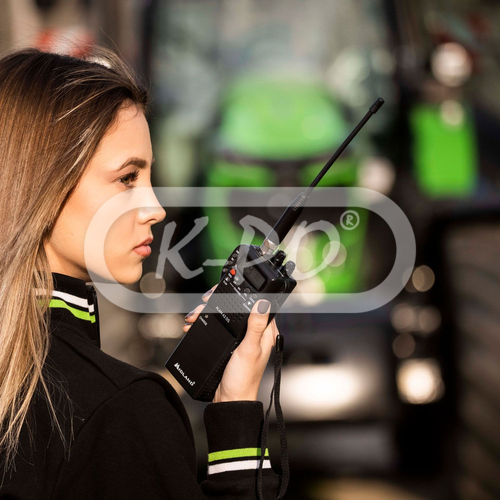 Midland - Alan 42 DS Lithium edition
Coming soon

The new Midland Alan 42 DS lithium edition is the evolution of Midland's portable CB transceiver par excellence, the Alan 42 DS. The premium-level audio experience guaranteed by digital squelch, ANL and noise blanker filters that eliminate disturbances caused by external sources or by the vehicle, is comined with all the advantages of the 2800 mAh lithium-ion battery pack: the autonomy of used is doubled and recharging is 10 times faster.

The big news is the integration of the 2800 mAh lithium-ion battery pack which guarantees a doubled life cycle and greater capacity compared to rechargeable AA batteries (1800 mAh). The USB C port makes the power system efficient and universal: with the USB C to USB C cable, full charge is reached in a maximum of 2 hours (10x faster than AA batteries) wherever you want, without the need for a wall power supply. The LEDs on the model make it easier to understand the progress of the charge and indicate its completion.

A brand new power supply system that also has a positive impact on the weight of Midland Alan 42 DS Lithium edition, makes it light (182 gram) and perfect to always keep on hand.
Frequency range:
26.965 - 27.405 MHz
Out of stock - Longer delivery time
€224.95

(185.91 excl. 21% VAT)
Features
Modulation:

AM / FM

Multi-bands:

Yes

Output power:

1-4 Watt / duty cycle 10%

Channels:

40 AM / FM

Display type:

Backlight

Display colors:

Green

USB:

Yes

Noise blanker:

Yes

Squelch:

Digital squelch

Emergency channel:

Yes

Keypad lock:

Yes

Hi/Lo power:

Yes

Scan function:

Yes

Quick channel selection:

Yes

External speaker socket:

Yes

S-meter:

Yes

Dual watch:

Yes

Car socket connector:

Yes

Battery capacity:

Li-ion 2800 mAh

Fast recharge:

Yes, with USB C cable full charge in 2 hours
Electrical data
Voltage:

13,8 Volt

Operating mode:

F3E (FM) / A3E (AM)

Frequency tolerance:

0.005%
Transmitter
Audio frequency response:

300 Hz - 3 kHz

Modulation AM:

90% (±5%)

Modulation FM:

dev. 2.0 kHz

Harmonic suppression:

More than 70 dB

Drain:

900 mA
Receiver
AM sensitivity:

0.5 µV

FM sensitivity:

0.25 µV

Frequency response:

300 Hz - 2.4 kHz

Adjacent channel selectivity:

more than 60 dB

Maximum audio power:

0.5 Watt (10% distortion)

Internal speaker:

8 Ohm, round

Squelch range:

0.25 V - 500 μV

Distortion at 1000 μV:

3%

Spurious response:

more than 60 dB

Drain with save mode on:

45 mA

Drain with save mode off:

100 mA
Mechanical data
Length:

70 mm

Height:

165 mm

Width:

30 mm

Weight:

185 gram (without batteries)

Antenna connector:

BNC / UHF (PL) female (SO-239) /

Accessory connector:

2 pin Standard Icom (S)
Inside the box
Transceiver:

1 pcs

Power lead:

12 Volt cigarette lighter plug

User Manual:

English, German, Spanish, Italian, French, Polish, Romania

Battery:

Yes, Li-ion 2800 mAh

Battery holder for 6 AA Alkaline batteries (batteries not included):

1 pcs

Car adapter with cigarette lighter plug and external SO 239 antenna socket:

1 pcs

USB cable (USB-C):

1 pcs

Antenna:

1 pcs

Wrist strap:

1 pcs