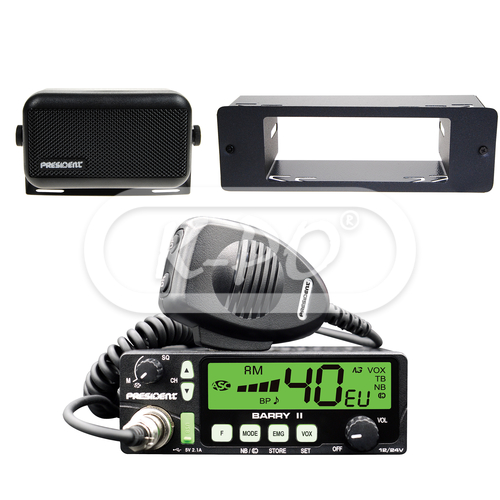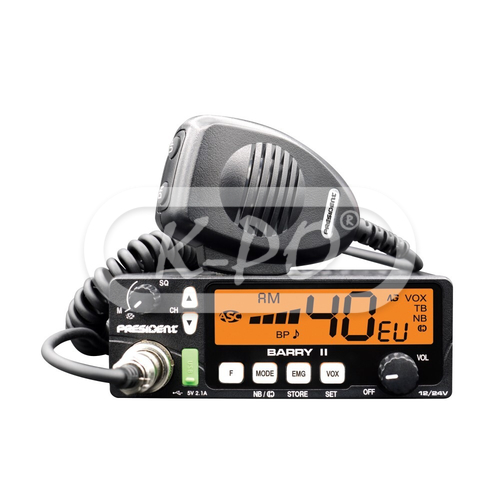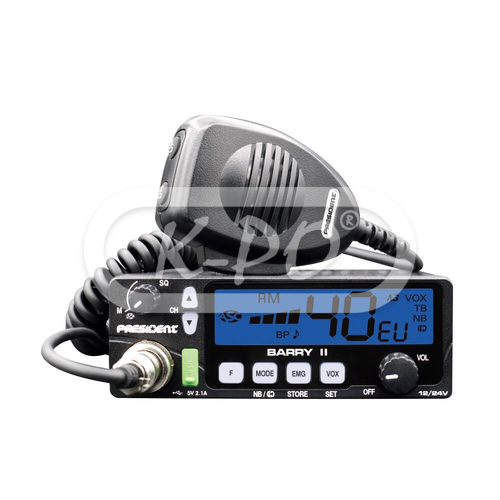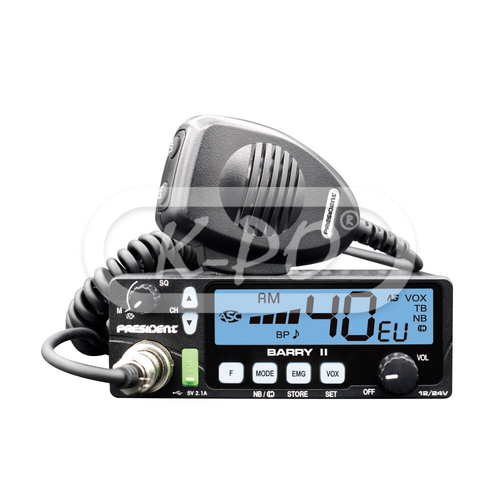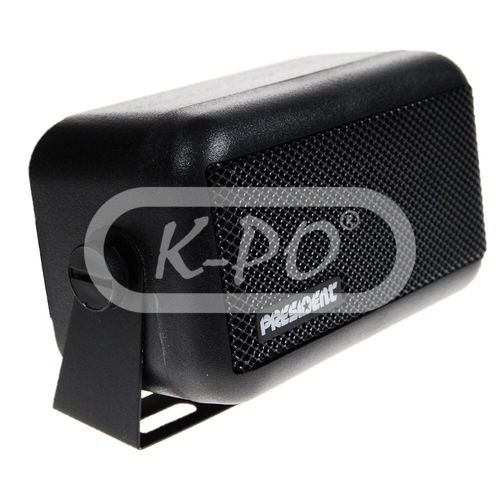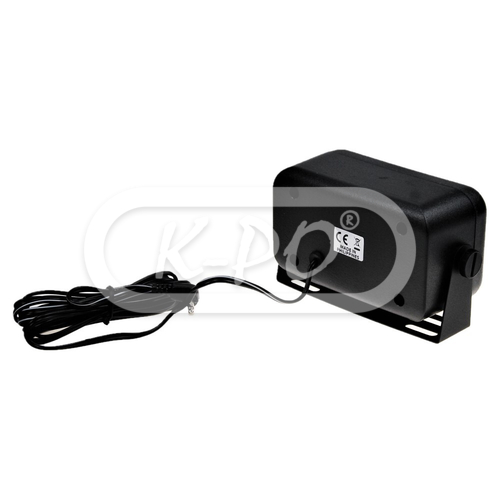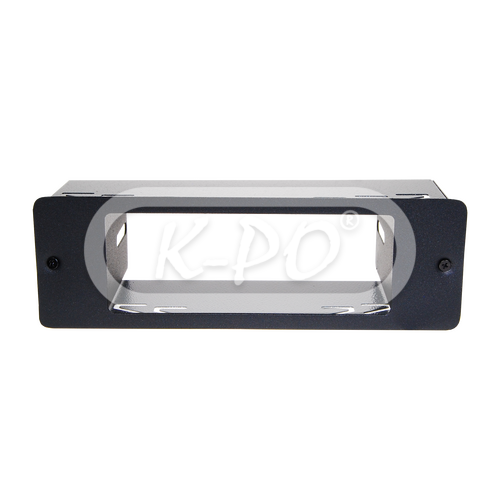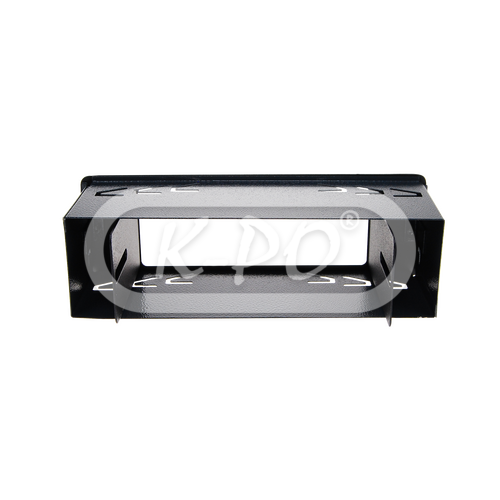 President - Barry II PRO pack
The President Barry II PRO pack is our basic package for truckers and other drivers. This package offer you all the accessoires that you need to built-in the President Barry II into your truck, construction- or agricultural machinery.
The package includes the popular President Barry II that can be used on 12/24 volt and with seven clear display colors, the K-PO DIN mount 39511 for easy installation and the President HP-2 external speaker for a great sound.
The only thing you need to add is a CB antenna or connect it to your existing CB antenna.

Frequency range:
26.965 - 27.405 MHz
Out of stock - Longer delivery time
€149.94

(123.92 excl. 21% VAT)
Features
Modulation:

AM / FM

Multi-bands:

Yes

Output power:

4 Watt

Channels:

40 AM / FM

Display type:

LCD display

Display colors:

Green / Orange / Purple / Blue / Cyaan / Yellow / Clear Blue

VOX Function:

Yes

USB:

Yes

Noise blanker:

Yes

Squelch:

ASQ (Automatiq Squelch Systeem) / Manual squelch /

External speaker socket:

Yes

External PA socket:

Yes

S-meter:

Yes

TOT (time out timer):

Yes

External VOX socket:

Yes

Roger Beep:

Yes
Electrical data (radio)
Voltage: 13,8 Volt / 24 Volt
Transmitter
Audio frequency response:

300 Hz - 3 kHz

Microphone sensitivity:

7 mV

Frequency allowance:

± 200 Hz

Transmission interference:

inferior to 4 nW (- 54 dBm)

Emitted power in the adjacent channel:

inferior a 20 μW

Modulated signal distortion:

2 %

Drain:

13.2 Volt: 1.7 A / 26.4 Volt: 0.85 A
Receiver
AM sensitivity:

0,5 µV - 113 dBm

FM sensitivity:

0,35 µV - 116 dBm

Frequency response:

300 Hz - 3 kHz

Adjacent channel selectivity:

60 dB

Maximum audio power:

2.5 Watt

Squelch sensitivity:

min. 0.2 μV - 120 dBm / max. 1 mV - 47 dBm

Frequency image rejection rate:

60 dB

Intermediate image rejection rate:

70 dB

Drain:

13.2 Volt: 160 - 420 mA / 26.4 Volt: 100 - 250 mA
Mechanical data (radio)
Length: 180 mm
Height: 45 mm
Width: 125 mm
Weight: 900 gram
Antenna connector: UHF (PL)
Mike connector: 6 pin connector
Mechanical data (din mount)
Mounting: Bending points
Material frame: Metal
Material front: Metal
Height: 45 mm
Width: 125 mm
Electrical data (speaker)
Nominal power 3 Watts
Maximum Power: 5 Watts
Impedance: 8 Ohm
Mechanical data (speaker)
Length: 140 mm
Height: 80 mm
Width: 60 mm
Weight: 280 gram
Mounting bracket: Yes
Cable: Yes
Cable length: 200 cm
Connector: Mono plug 3.5 mm (angled)

Inside the box
Transceiver:

1 pcs

Microphone:

1 pcs

Fixing screws:

1 set

Mounting bracket:

1 pcs

Power lead:

1 pcs

User Manual:

English, Spanish, French, Polish

DIN mount:

Yes

President HP-2 speaker:

Yes