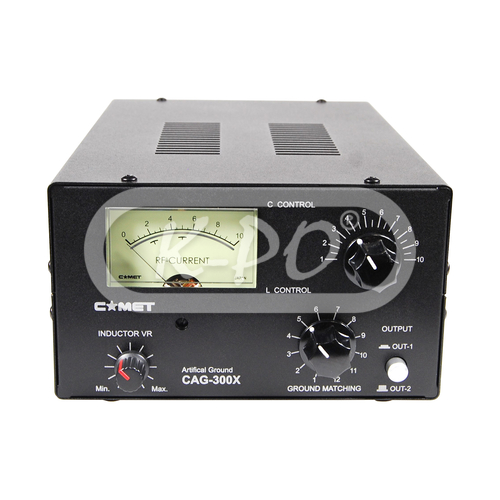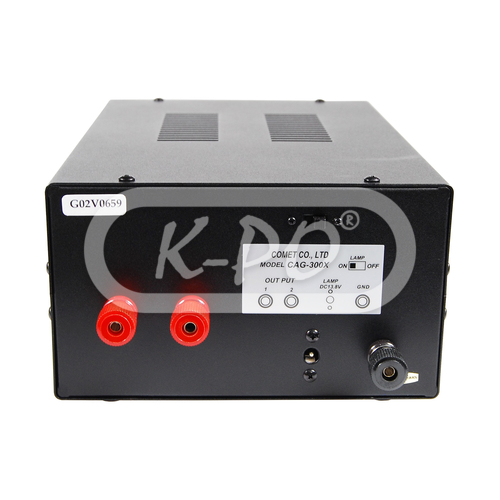 Comet - CAG-300X
The Comet CAG-300X is an artificial ground to improve the reception and transmission of shortwave antennas. It creates a tuned counterpoise, an excellent choice for places where it is difficult to obtain a good earth ground, like apartments, upper floors and so on.
The Comet CAG-300X is suitable for use with ground type antennas, such as (long-) wire antennas and antenna whips. Please note that it can not be used with non-ground type antennas, such as dipoles, loop- and Yagi antennas.
Important, the Comet CAG-300X can not be used as a substitute for the protective ground, Lightening Protection System. Connect the Comet CAG-300X to the protective earth, such as an outlet with a protective earth terminal or ground surface as needed.

Frequency range:
1.8 - 54 MHz
Shipped today
€269.95

(223.1 excl. 21% VAT)
Electrical data
Backlight display / meter:

Yes

Voltage:

13.8 Volt, for display lightning only
Mechanical data
Output connector:

2x Binding posts

Length:

280 mm

Height:

100 mm

Width:

165 mm

Weight:

1700 gram
Inside the box
Tuner:

Yes

DC power cable:

Yes

Installation manual:

English