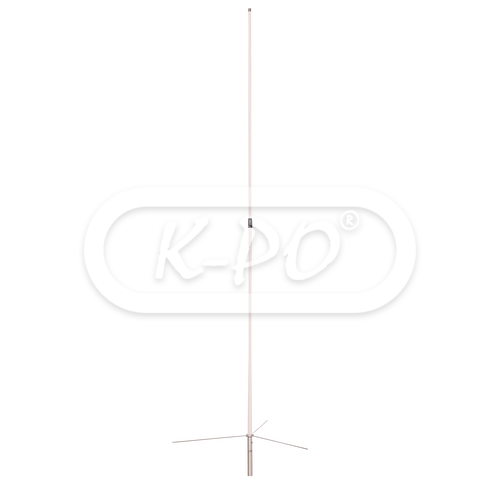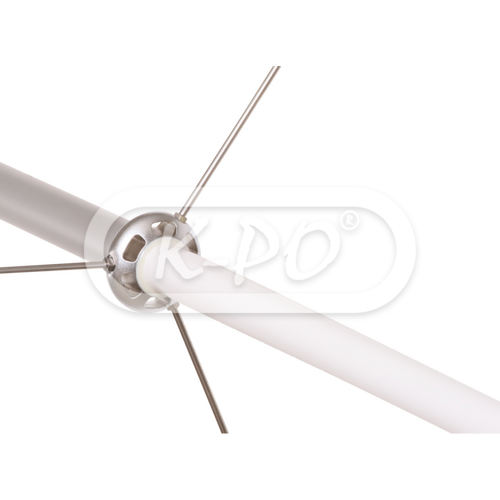 Comet - GP98N
The Comet GP98N is a high gain triple band base antenna made out of two sections. For use on 144 / 430 / 1200 MHz, wide band reception on 100 - 170 / 350 - 470 / 840 - 1400 MHz.
The Comet triple band series were the first and are still one of the best in the market using Comet's SLC system. The SLC system is an advanced mechanism developed originally by Comet in order to greatly improve the gain on Dual and Triple band antennas. Through the implementation of the Air-Core Type Shaping Element Phase System and the Phosphor Bronze Element the loss during the existing Phase Shift Peak has been substantially reduced.
Completely factory tuned and no adjustment is necessary. The fiberglass construction assures long durability and is fully water resistance.
Frequency range:
144 / 430 / 1200 MHz
Out of stock - Longer delivery time
€223.95

(185.08 excl. 21% VAT)
Electrical data
Electrical type:

144 MHz: 5/8 λ 2-step C Phase / 430 MHz: 5/8 λ 5-step C Phase / 1200 MHz: 5/8 λ 12-step

Gain:

144 MHz: 6.5 dBi / 430 MHz: 9.0 dBi / 1200 MHz: 13.5 dBi

Maximum continuous power:

144 MHz: 300 Watts SSB / 430 / 1200 MHz: 200 Watts (SSB)

Impedance:

50 Ohm

Polarization:

Linear vertical
Mechanical data
Mast Ø:

30 - 62 mm

Max wind resistance:

144 km/h

Height:

2940 mm

Weight:

1500 gram

Mounting type:

On mast

Antenna connector:

N-female

Radial length:

490 mm
Inside the box
Antenna:

Yes

Mounting parts:

Yes

Installation manual:

English