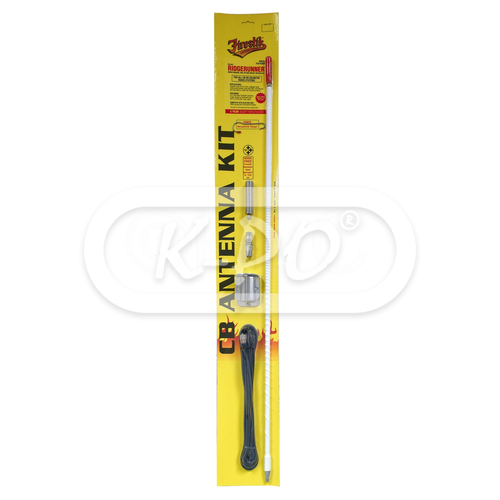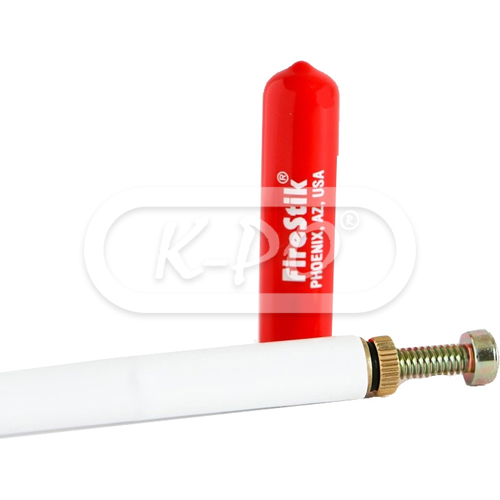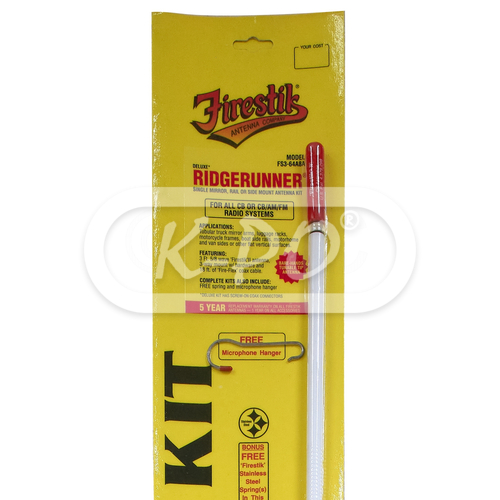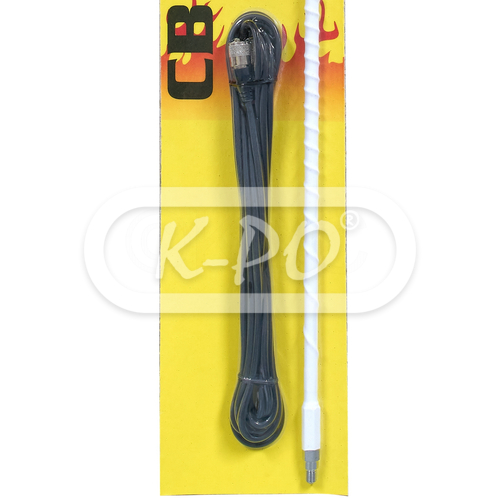 Firestik - FS3-64A8A White
The Firestik "FS" series are the easy-tune version of the famous Firestik "KW" series. Top-Loaded 5/8 wave, 'bare-hands' tunable tip, voltage increasing coil design, unmatched, glass-fiber strand to resin ratio solid core, exceptional heat dissipation rate for power users, static reducing, UV protecting covering. The Firestik "FS" antennas are 100% American made with 100% American materials. To maintain a balance between flexibility and ruggedness, we use a custom blended, glass fiber reinforced shaft. All Firestik "FS" series antennas are factory bench tested for resonant frequency and overall quality.
The Firestik FS3-64A8A comes with a stainless steel spring, 3-way installation mount, Fire-Flex coaxial cable with PL-259 connectors. A small extra is the Firestik microphone hanger.
Frequency range:
26.9 - 27.4 MHz
Out of stock - Longer delivery time
€59.96

(49.55 excl. 21% VAT)
Electrical data
Electrical type:

Top loaded

VSWR:

≤ 1.5

Power peak:

650 Watts

Impedance:

50 Ohm

Polarization:

Linear vertical

Cable:

Yes

Cable length:

5.48 meter / RG 58
Mechanical data
Materials:

Copper, chromed brass, fiberglass, plastics

Height:

920 mm (without spring)

Mounting type:

Mirror mount
Inside the box
Antenna:

Yes

Radio connector:

UHF-male (PL)

Mounting parts:

Yes

Antenna cable:

Yes

Installation manual:

English