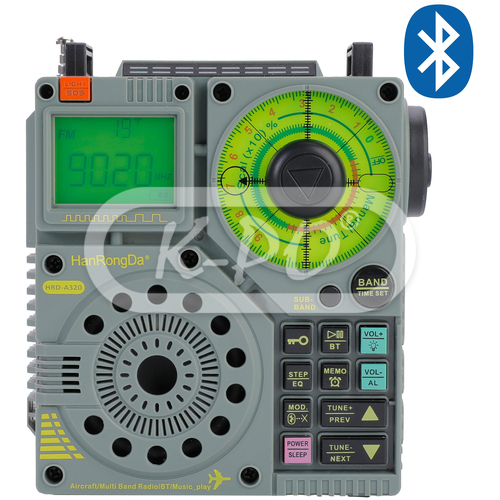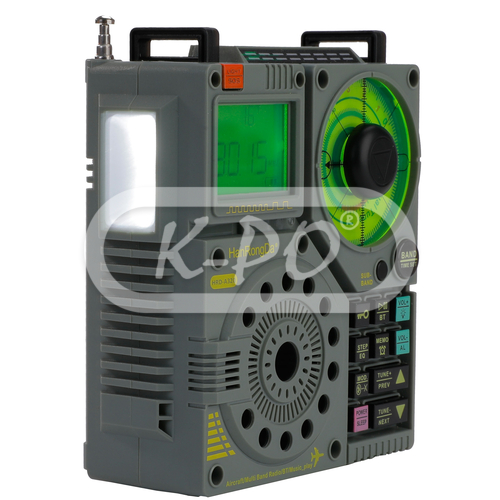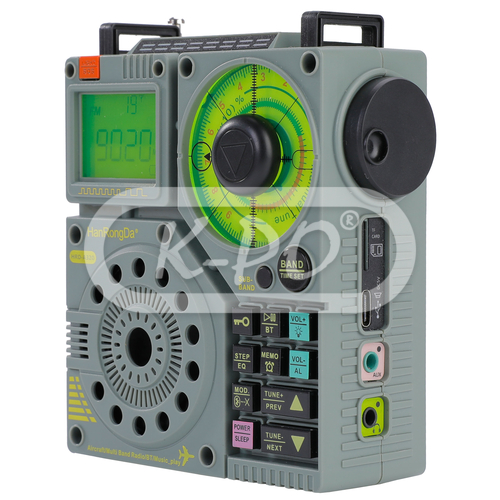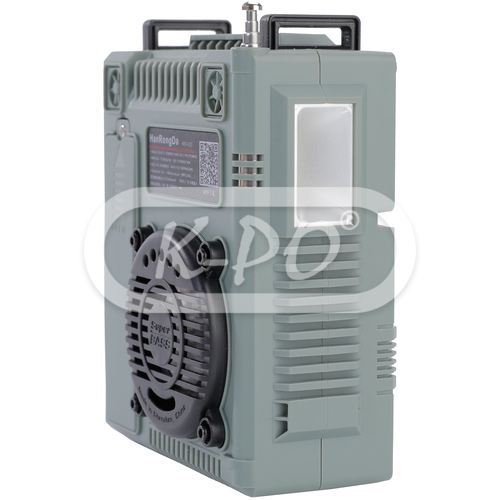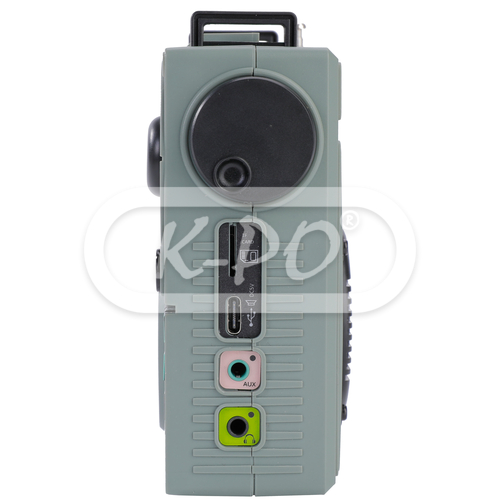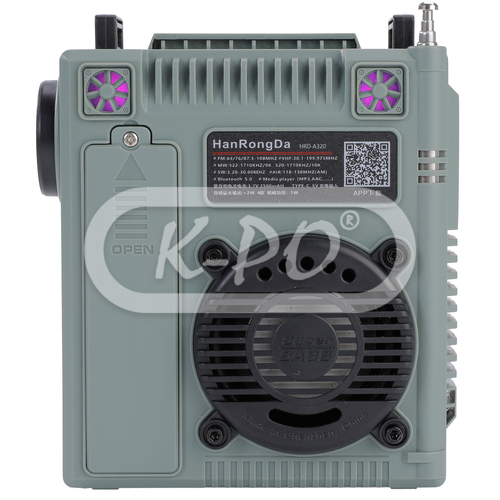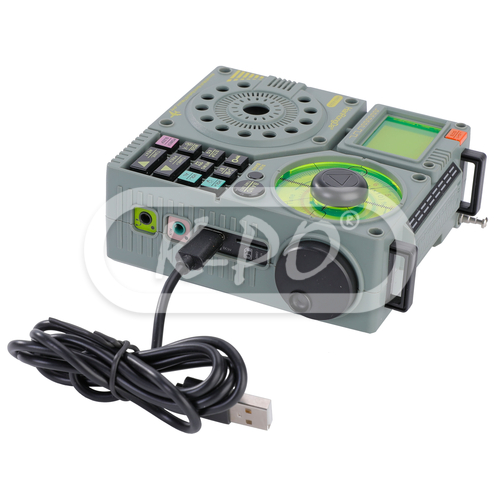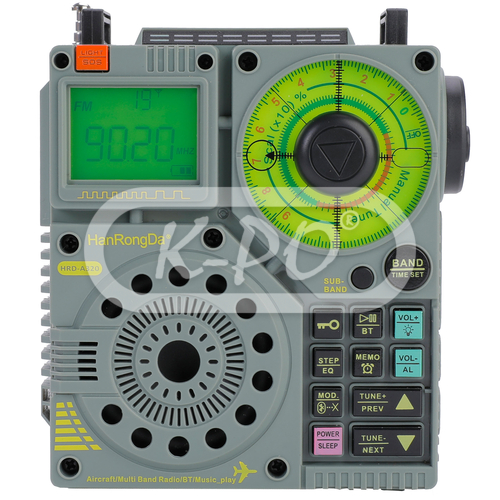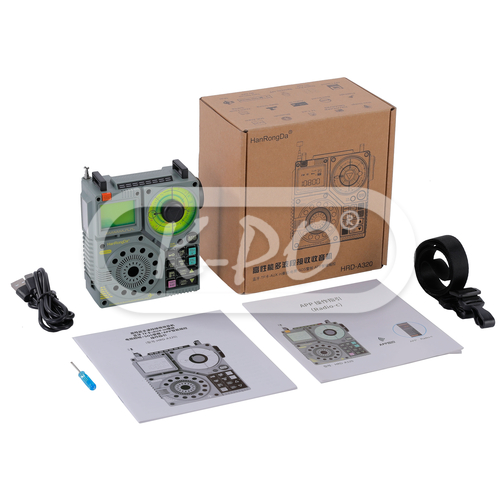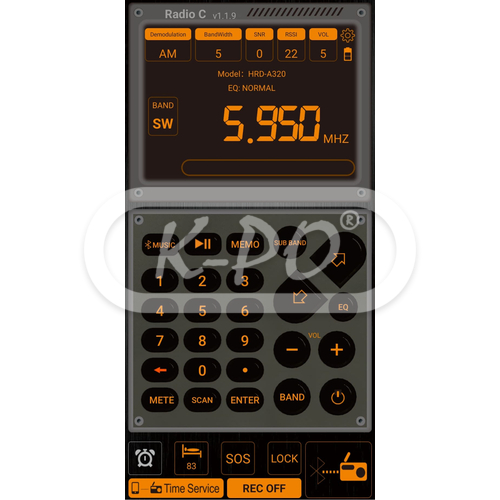 HanRongDa - HRD-A320
The HanRongDa HRD-A320 is a new compact multi-band world receiver with many great features.
It can be fully controlled by a free downloadable Android APP or used the traditional way by turning and pushing the control buttons.
Besides multi-band reception of FM, VHF, MW, SW and Airband it can also be used as Bluetooth speaker, TF card player and as external speaker of audio input.
With features like a flashlight, SOS alarm, USB-C charging, high capacity 18650 battery and more it can also be used as an emergency radio.

European version with CE (RED).
Frequency range:
FM: 64 - 108 MHz / VHF: 30.000 - 199.975 MHz / MW: 522 - 1710 kHz (9 kHz step) / MW: 520 - 1710 kHz (10 kHz step) / SW: 3.20 - 21.95 MHz / Airband: 118 - 138 MHz (AM)
Shipped next business day
€89.95

(74.34 excl. 21% VAT)
Features
9/10 KHz step MW:

Yes

Signal indicator:

Yes

Manual tuning:

Yes

Fast and slow tuning:

Yes

Auto tuning storage (ATS):

Yes

Clock function:

Yes

Alarm function:

Yes

Battery indicator:

Yes

Sleep timer:

Yes

LCD backlight:

Yes

Earphone socket 3.5 mm:

Yes

Keylock function:

Yes

Memory channels:

995

Remote control:

Yes

Telescopic antenna:

Yes

Bluetooth:

Yes

Power source:

Batteries (included)

Bluetooth version:

5.0

Bluetooth receiving distance:

<20 meters

Display:

Digital

TF card playing format:

Yes, support MP3, WMA, WAV, APRE and FLAC

TF card maximum capacity:

256 GB
Frequency range

Default factory setting:

FM: 87.5 - 108 MHz / VHF: 30.000 - 199.975 MHz / MW: 522 - 1710 kHz (9 kHz step) / SW: 3.2 - 21.95 MHz / Airband: 118 - 138 MHz

Option 2:

FM: 87.0 - 108 MHz / VHF: 30.000 - 199.975 MHz / MW: 520 - 1710 kHz (10 kHz step) / SW: 3.2 - 32.0 MHz / Airband: 118 - 138 MHz

Option 3:

FM: 76.0 - 108 MHz / VHF: 30.000 - 199.975 MHz / MW: 522 - 1710 kHz (9 kHz step) / SW: 3.2 - 32.0 MHz / Airband: 118 - 138 MHz

Option 4:

FM: 64.0- 108 MHz / VHF: 30.000 - 199.975 MHz / MW: 522 - 1710 kHz (9 kHz step) / SW: 3.2 - 32.0 MHz / Airband: 118 - 138 MHz
Sensitivity & Signal to noise ratio

FM sensitivity:

<8 dB

VHF sensitivity:

<8 dB

MW sensitivity:

<86 dB

SW sensitivity:

<40 dB

Airband sensitivity:

<8 dB

FM signal to noise:

>48 dB

VHF signal to noise:

>48 dB

MW signal to noise:

>30 dB

SW signal to noise:

>40 dB

Airband signal to noise:

>48 dB
Mechanical data

Speaker:

ø 52 mm / 5 Watt

Height:

119 mm

Depth:

52 mm

Width:

102 mm

Weight:

359 gram

Color:

Light green
Inside the box
Receiver:

Yes

Keycord:

Yes

User manual:

English

Battery pack:

Yes, 18650 type / 2000 mAh, 3.7V

USB cable:

Yes, USB-C type

Other accessories:

Cleaning brush, little screwdriver