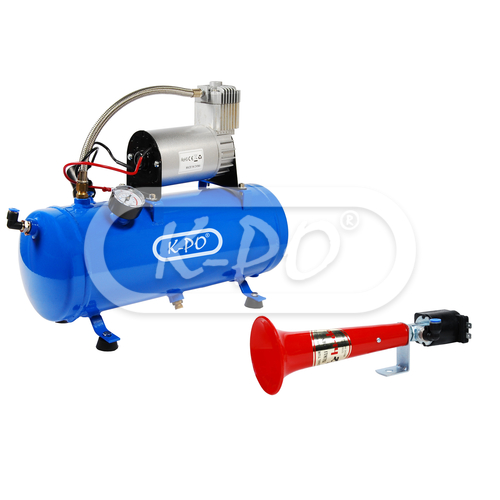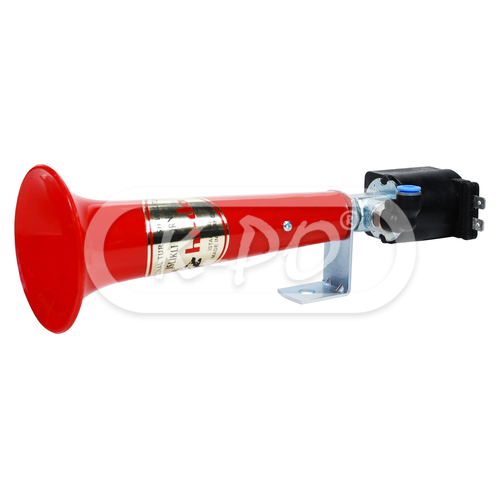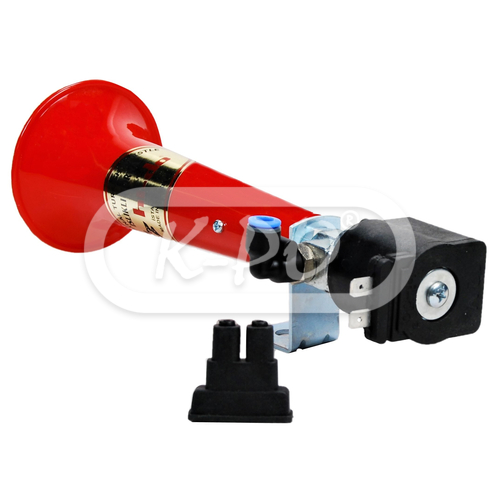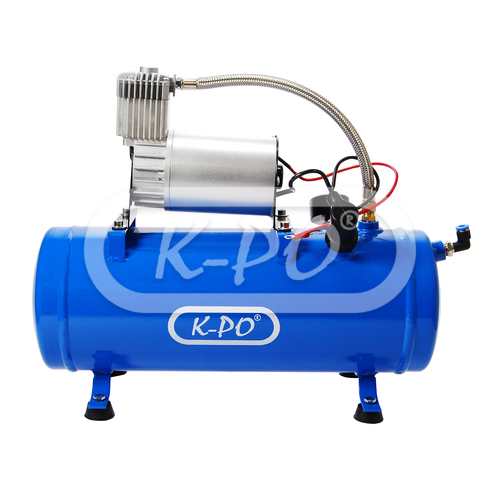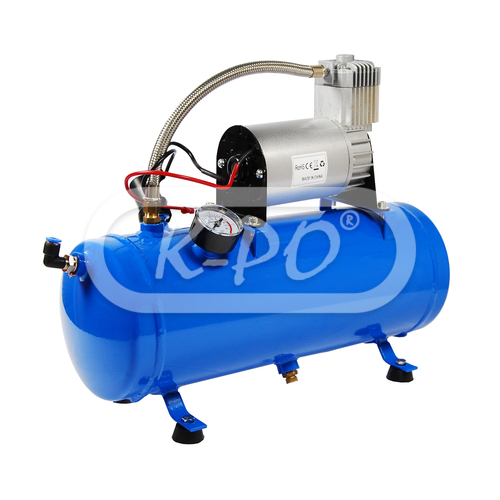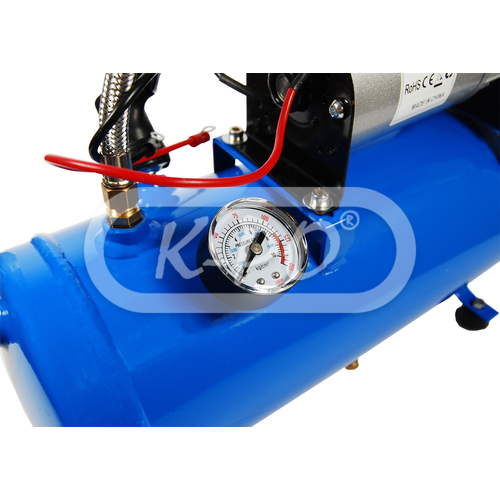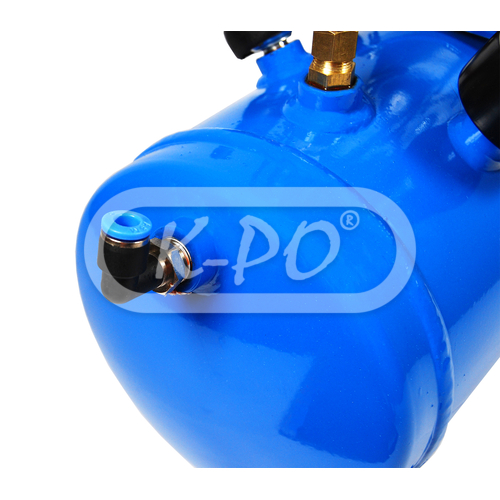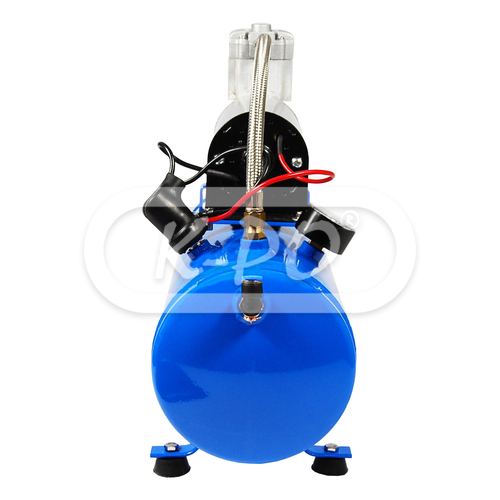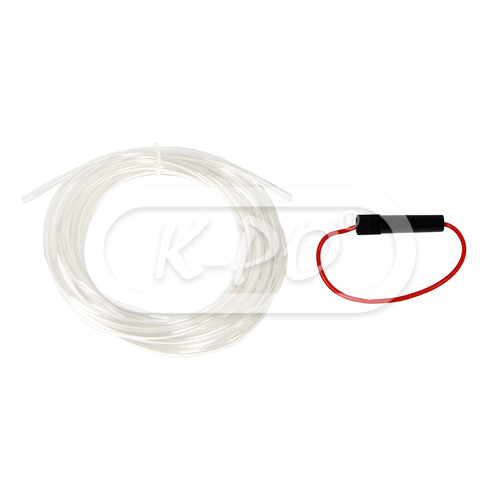 Hi-do - Turkish whistle horn 12V package
The hi-do turkish whistle horn 12V package is a set with the Hi-do Turkish whistle horn 12V and the K-PO air compressor 12V. This complete set can easily be installed in vehicles that have a 12 volt (13.8V) power source, like an automotive battery.

The original hi-do Turkish whistle horn (Turkse fluit) made in Istanbul, Turkey. The horn is suitable to use with 12 Voltage.

The K-PO air compressor set is designed to work with air horns that have a 6 mm 'Push-to-Connect' air hose quick connector. With optional adapters it can be used for other diameter air hoses and accessories too.
Out of stock - Longer delivery time
€154.95

(128.06 excl. 21% VAT)
Features (Turkish whistle)

Voltage:

12 Volt (13.8 Volt)

Air supply pressure:

4-10 bar, we recommend 8-10 bar for a good sound.

Sound level at 2 meter:

120-125 dB (A), +/- 5 dB

Current:

3 A

Frequency:

400 Hz
Features (compressor)

Pressure switch:

90 / 120 PSI (6-8 bar)

Input voltage:

12 Volt (13.8 Volt)

Maximum current:

20 A

Cylinder diameter:

30 mm

Air flow:

40 liter / min

Tank capacity:

6 liter

Hose connector:

6 mm (Push-to-Connect connector)
Mechanical data (Turkish whistle)

Color:

Red

Length:

250 mm

Height:

85 mm

Width:

85 mm

Weigth:

440 gram
Mechanical data (compressor)

Color:

Blue

Length:

420 mm

Height:

300 mm

Width:

155 mm

Weigth:

4850 gram
Inside the box

Air compressor:

1 pcs

Air hose:

1 pcs (5 meters)

Turkish whistle:

1 pcs

Mounting set:

1 pcs

Manual:

English