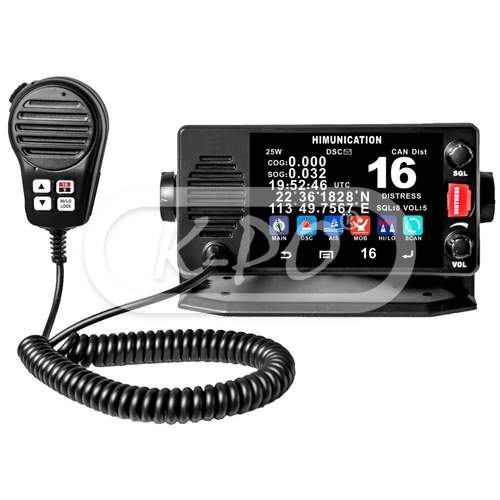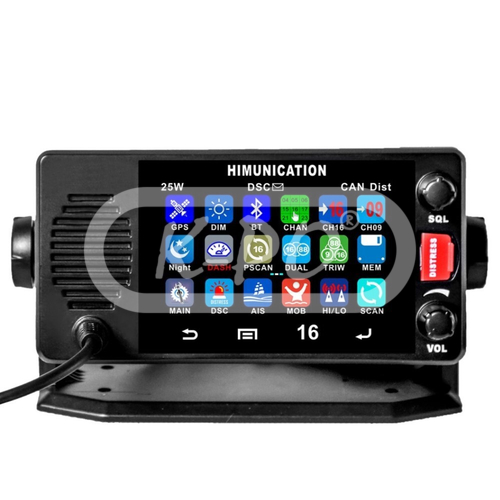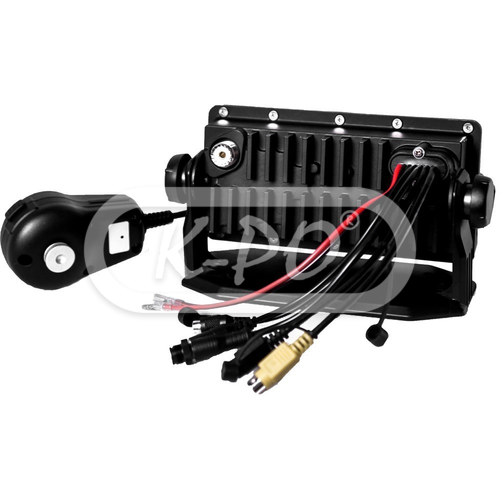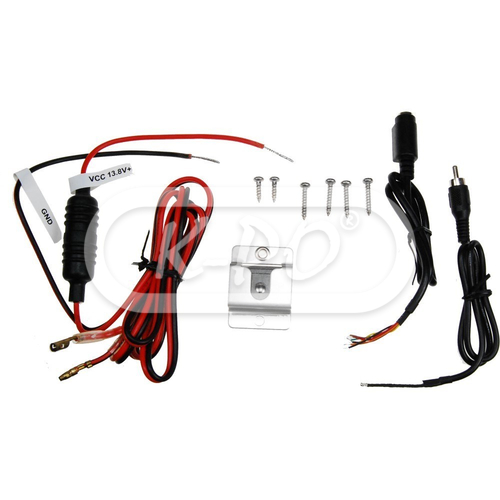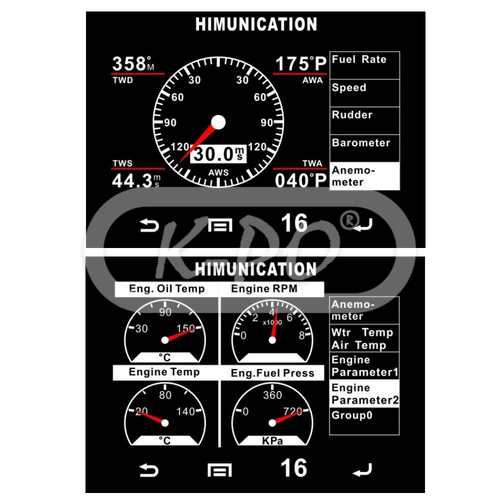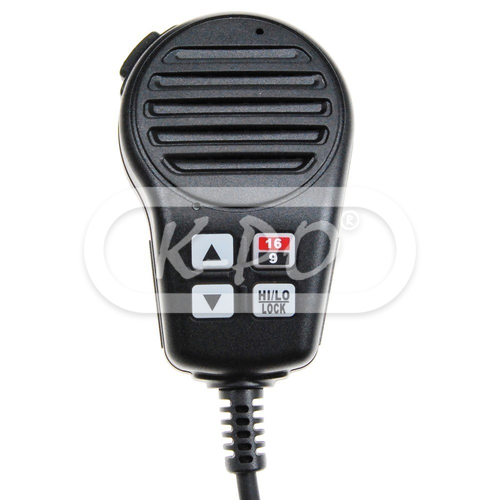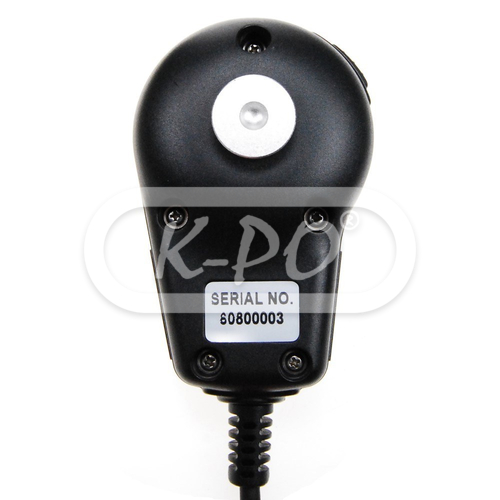 Himunication - TS18S AIS/DSC/GPS (ATIS)
Channels conform VDES (VHF Data Exchange System), International standard. Including private channels 31 + 37 for Belgian and Dutch users.

The Himunication TS18S is the first fixed smart touch-screen VHF DSC Class-D marine radio in the market. With internal AIS receiver, integrated GPS receiver and connector for an optional external GPS antenna.

The TS18S has a 4.3 inch HD touch-screen LCD display, which will clearly show all the function icons (applications) one by one, for example VHF, PSCAN, DSC, MOB, FOG and more. All are very simple and convenient to access by touching the screen, just like a smart phone or tablet.
Besides the marine radio functions the TS18S can show the marine instruments that are connected to your NMEA2000 network. That means everyone can save the money of separate marine instruments and save the space on the dashboard.
Equipped with a large loudspeaker which greatly benefits the audio quality of the messages received.
In short, the TS18S is an excellent innovation for both marine communication and navigation industry, that will be a great pleasure for professional daily users who want to have a lot of extra features in one device together.

Can be connected to your NMEA0183 or NMEA2000 network with the supplied cable set.
Optional is the Himunication HS20 wired handset, product code: 48025
Frequency range:
TX: 156.025 - 162.425 MHz / RX: 156.300 - 162.000 MHz
Shipped today
€489.95

(404.92 excl. 21% VAT)
Features
Channel 31:

Yes

16/9 channel switch:

Yes

Private channel facility:

Yes

Dual and tri watch:

Yes

Display:

Touchscreen 4.3 inch color TFT LCD (480x272 dots)

Priority channel scan:

Yes

High/low power selection:

Yes

MOB alert (man overboard):

Yes

AIS:

Yes

AIS frequency:

161.975 - 162.025 MHz

AIS channels:

Two

Distress key:

Yes

ATIS:

Yes, one-time programmable by keypad

DSC:

Yes, Class-D

GPS:

Yes, integrated GPS receiver + connector for external GPS antenna

Dashboard instrument function:

Yes, NMEA2000 only

Time out timer:

Yes, after 5 minutes TX

RF output power:

Low: 1 Watt / High: 25 Watts

Foghorn / Hailer function:

Yes

Memory channels:

Yes

Local / DX function:

Yes

Scan function:

Yes

NMEA0183 and NMEA2000 network compatible:

Yes
Electrical data
Channels:

Conform VDES (VHF Data Exchange System) including private channels 31 + 37

Frequency stability:

±5 PPM

Operating temperature (Celsius):

-15 to +55˚C
Transmitter
Power output (Watts):

1 / 25 Watts

Channel spacing:

25 KHz

Oscillate mode:

PLL
Mechanical data
Length:

180 mm (195 mm with bracket)

Height:

91 mm (115 mm with bracket)

Width:

38 mm

Weight:

1000 gram

Antenna connector:

UHF (PL) female

NMEA0183 connectors:

Yes

NMEA2000 connectors:

Yes
Inside the box
Transceiver:

Yes

Microphone:

Yes

Mounting bracket:

Yes

Mounting parts:

Yes

DC power cable:

Yes

Installation manual:

English

Microphone holder:

Yes