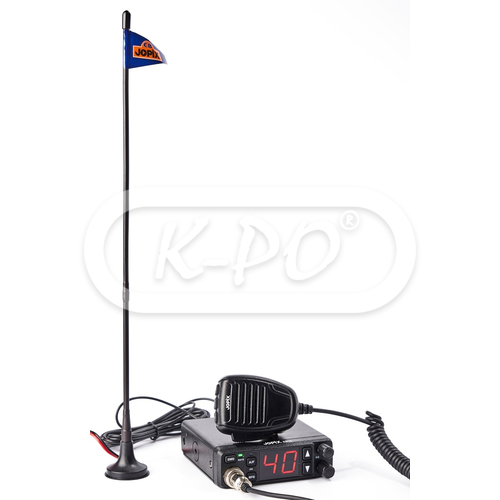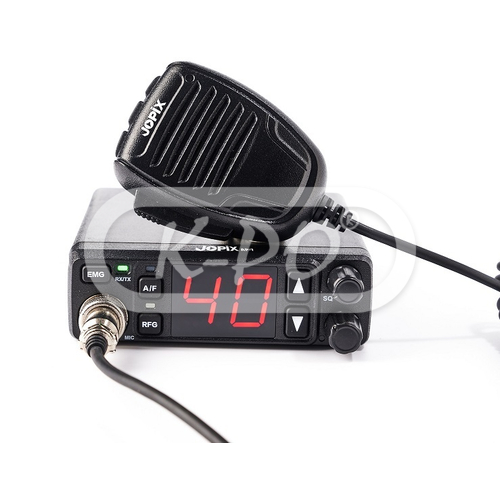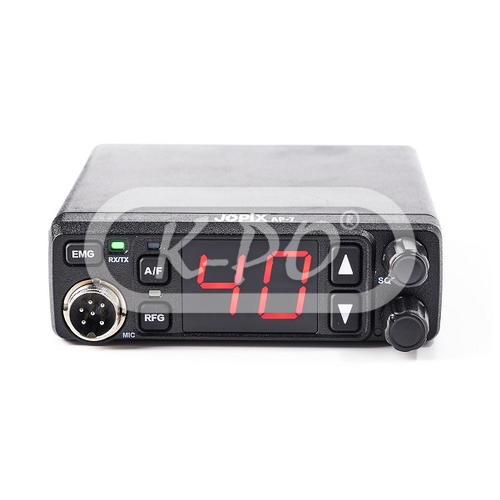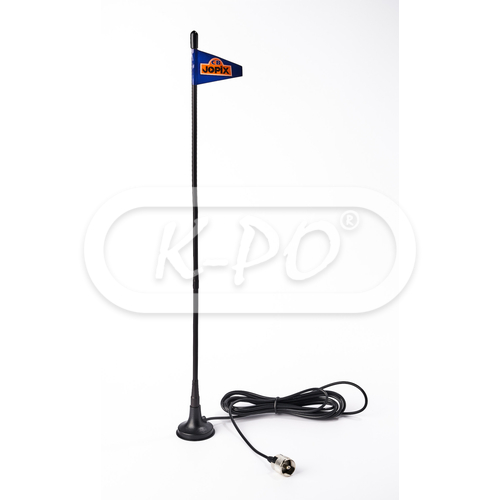 Jopix - AP-7 starter pack
Coming soon, pre-orders are possible.
The Jopix AP-7 is a compact size CB transceiver with a 40 channel backlit display, Automatic Squelch (ASQ) and 12/24 Volt power supply. The set is included with a mmini mobile Jetfon MAG-7 magnetic antenna base. Jefton MAG-7 is equipped with a UHF (PL) male connector and 50 Ohm, simple and effective.
Frequency range:
26.965 - 27.405 MHz
Shipped today
€61.94

(61.94 excl. 0% VAT)
Features
Modulation:

AM / FM

Multi-bands:

Yes

Output power:

1-4 Watt

Channels:

40 AM / FM

Display type:

Backlight

Display colors:

Red

Squelch:

ASQ (Automatiq Squelch Systeem)

Scan function:

Yes

External speaker socket:

Yes

RF gain:

Yes

Car socket connector:

Yes
Electrical data (radio)
Voltage: 13,8 Volt / 24 Volt
Operating temperature: -20° to +60° C
Frequency control: PLL synthesizer
Mechanical data (radio)
Length: 150 mm
Height: 37 mm
Width: 115 mm
Weight: 400 gram
Antenna connector: UHF (PL) female (SO-239)
Mike connector: 6 pin connector
Electrical data (antenna)
Electrical type: Central loaded
VSWR: ≤ 2.0
Gain: 2 dBi
Power continues: 10 Watts (CW)
Power peak: 20 Watts (CW)
Impedance: 50 Ohm
Polarization: Linear vertical
Cable: Yes
Cable length: 3 meter / RG 174
Mechanical data (antenna)
Materials: Copper
Height: 427mm
Weight: 100 gram
Connector: UHF (PL) male

Mounting type: 42 mm magnet
Inside the box
Transceiver:

1 pcs

Microphone:

1 pcs

Fixing screws:

1 set

Mounting bracket:

1 pcs

Power lead:

1 pcs

User Manual:

English

Antenna:

1 pcs