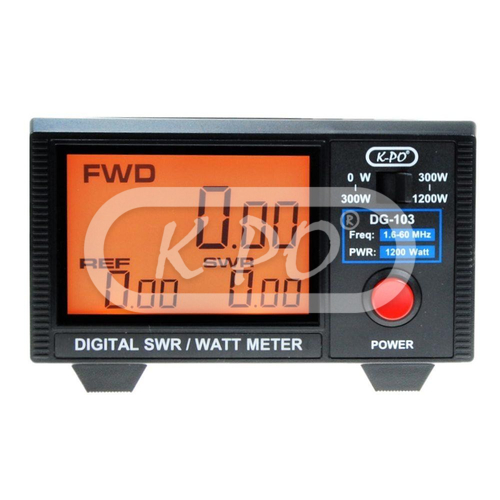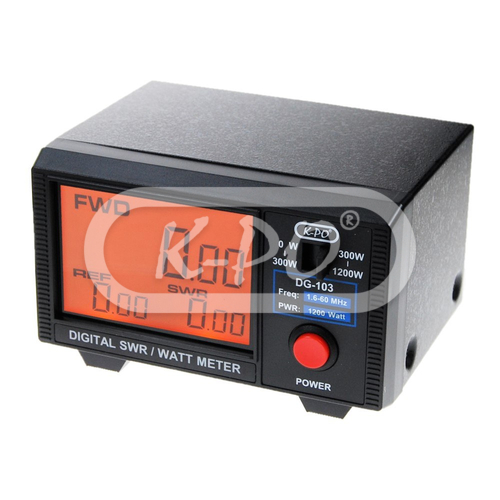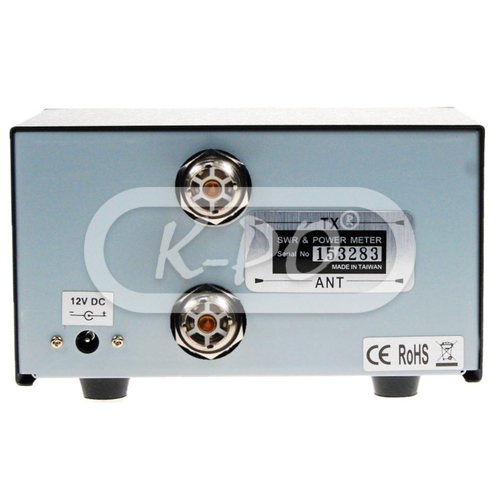 K-PO - DG-103
Newly designed digital HF meter with 1200 Watts power handling. Based on the popular K-PO DG-503N. Designed to operate between 1.6 to 60 MHz, with 5% power accuracy between 1.6 to 30 MHz. To measure Forward Power, Reflected Power and SWR.
For use with analogue and FDMA modulations. Digital meters don't always measure PEP / SSB modulations correctly, for that you need an analogue meter with PEP function.
Made by Nissei, Taiwan.
Frequency range:
1.6 - 60 MHz
Out of stock - Longer delivery time
€189.95

(156.98 excl. 21% VAT)
Electrical data
Backlight display / meter:

Yes, LCD display

Impedance:

50 Ohm

Power range:

300 mW - 300 Watts / 300 - 1200 Watts

Accuracy:

1.6 - 30 MHz: ±5% / 30 - 60 MHz: ±10-15%

Minimum Power for SWR:

300 mW

Insertion loss:

0.1 dB

Testing function:

SWR and Power (FWD and REF)

Voltage:

13.8 Volt
Mechanical data
Input connector:

UHF (PL) female

Output connector:

UHF (PL) female

Length:

140 mm

Height:

84 mm

Width:

122 mm

Weight:

750 gram
Inside the box
Meter:

Yes

DC power cable:

Yes

Installation manual:

English