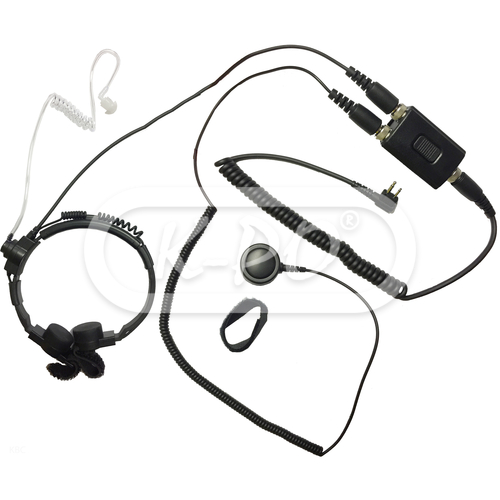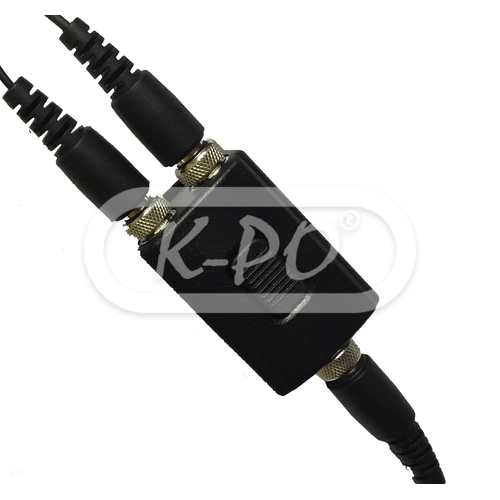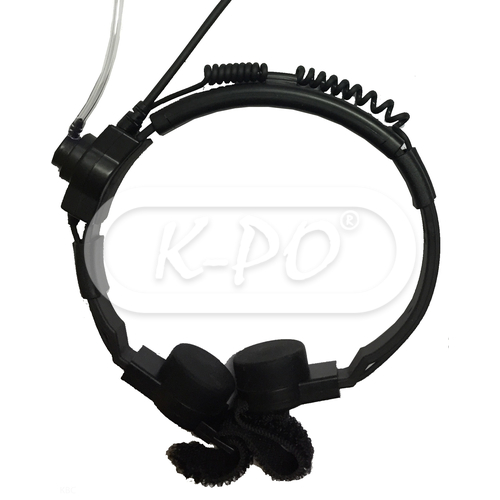 K-PO - KEP 230 PRO M-1
The K-PO KEP 230 M-1 heavy throat control microphone for two-way radio.

Acoustic tube ear/microphone for two-way radio transceiver.
Providing private,discreet communication. With a convenient and larger, round waterproof PTT.
Attaches against user's throat,picking up audio directly from vocal cord vibrations which blocks background noise perfectly.
Suitable for hunting,fishing,motor-riding.
Shipped today
€49.95

(41.28 excl. 21% VAT)
Features
Suitable for:

Motorola 2 pin (M-1) connector / Motorola CLR446 / Motorola DP1400 / Motorola XT420 / Motorola XT460 / Motorola XTN446 / Motorola XTNi / Motorola XTNID /
Electrical data
Speaker size:

12 mm

Sound pressure level:

84 dB ± 3 dB

Impendance speaker:

20 Ohm ±15%

Type microphone:

Electret microphone

Size microphone:

9.7*5 mm

Frenquency response:

20-16000 Hz

Sensitivity microphone:

-40 dB ± 2 dB

Impendance microphone:

2.2K Ohm