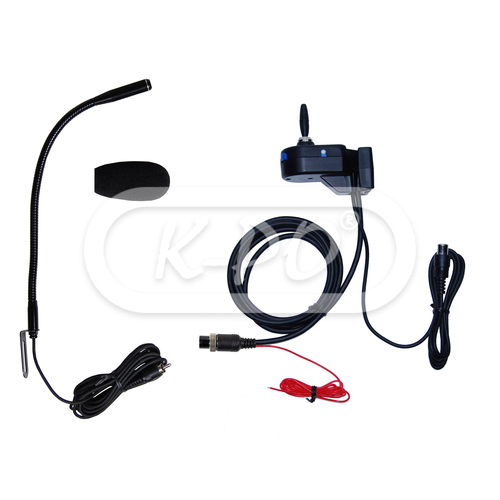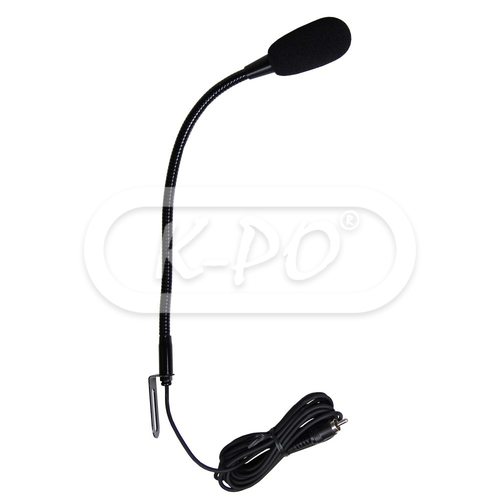 K-PO - MS-5 Alinco/Kenwood
The K-PO MS-5 Alinco/Kenwood is a professional and high quality semi-handsfree Gooseneck microphone with a toggle switch for use with for example the Alinco DR-138HE and Alinco DR-438HE radios.

With the toggle switch you can put your radio in TX or RX. Mostly used in trucks, construction and agricultural machinery.
Can be installed in two ways:
Standard installation: installation like a normal microphone with the supplied accessories and with working up and down function.
Switch wire installation: use the red wire as a switch wire and connect it to an existing joystick button or optional foot pedal. Switch wire installation is without working up and down function.
The red wire needs to be connected to a 12 Volt power source. Contact us for the installation details.

Always check carefully if your radio is suitable with the K-PO MS-5 Gooseneck microphone of your choice.
Shipped next business day - Stock: 1
€99.95

(82.6 excl. 21% VAT)
Features
Suitable for:

Alinco DR-135 / Alinco DR-138 / Alinco DR-235 / Alinco DR-435 / Alinco DR-438 / Alinco DR-635 /

Gooseneck microphone:

Yes

Input Voltage:

12 V

Microphone type:

Handsfree microphone
Mechanical data
Microphone connector:

8-pin microphone