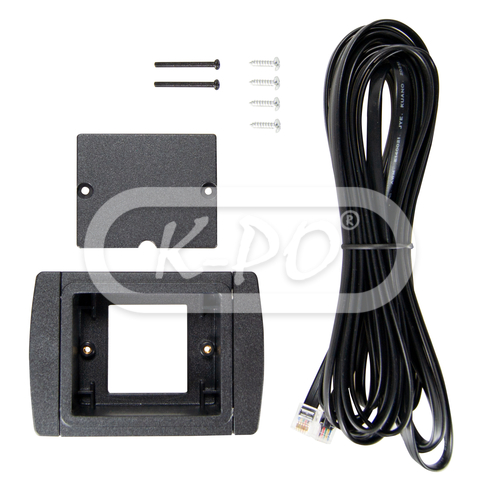 K-PO - Pure Sine Wave mounting bracket for display
Spare mounting bracket for use with the detachable display of the K-PO Pure Sine Wave inverters 36122000 and 36242000.
Including the long adapter cable to connect the display to the inverter.

The detachable display is not included, if you need the detachable replacement display please have a look at product code 362420002.

Shipped today - Stock: 4
€29.95

(24.75 excl. 21% VAT)
Features

Suitable for:

K-PO - Pure Sine Wave 2000W
Inside the box

Mounting bracket:

1 pcs

Cable:

1 pcs

Screw set:

1 set