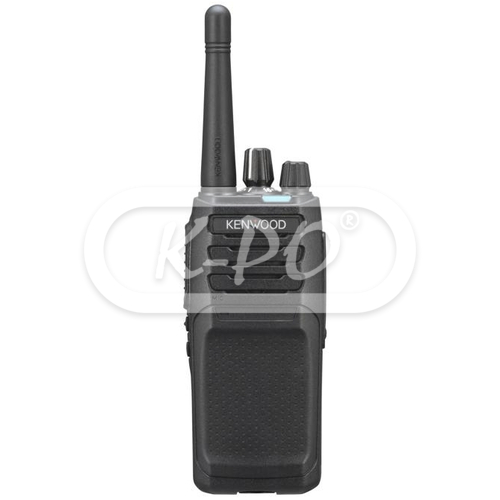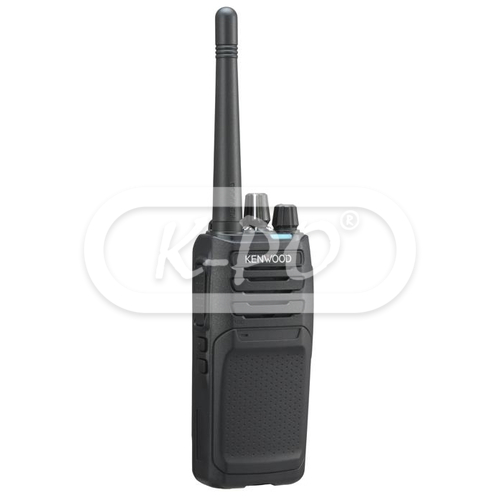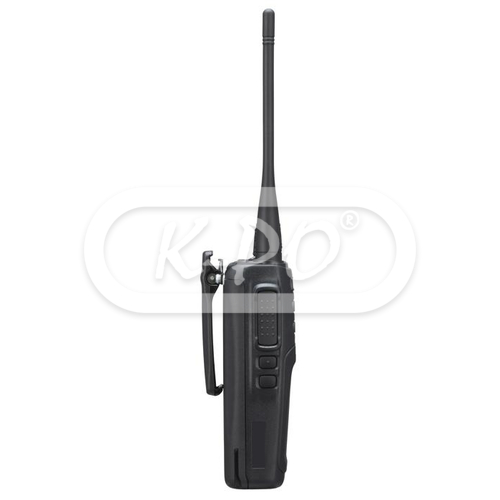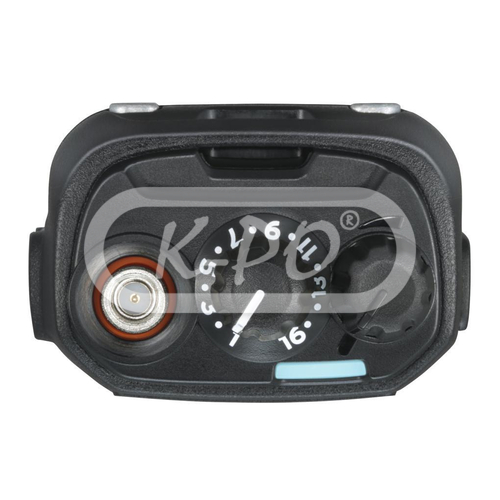 Kenwood - NX-1200DE3
The Kenwood NX-1200DE3 is a VHF digital transceiver with NexEdge communcations. The package comes with a NX-1200DE3 transceiver, Kenwood KNB-45L rechargeable battery, Kenwood KRA-27M antenna. The Kenwood NX-1200DE3 is perfect for professional applications requiring a license, stylish, compact, light and easy to use digital two-way radio.
Features:
• TDMA 2-slot 12.5 kHz bandwidth equivalent to 6.25 kHz very narrow bandwidth
• DMR Tier II Conventional Operation
• Site Roaming
• DMR Auto Slot Select
• Dual Slot Direct Mode
• Digital / Analogue Mixed mode
• Call Interruption
• Group / Individual Call
• Status / Short data, Paging Call
• Remote Stun / Kill, Monitor, Check & Control
• Enhanced Encryption (ARC4)
• Digital Bit Scrambler
• Late Entry
• Over-the-Air Alias (OAA)
*Please note, license is required for this transceiver.
Frequency range:
TX/RX: 136-174 MHz
Note - Price on request
Features
Number of channels:

64

Number of zones:

4

Output power:

1 / 2.5 / 4 / 5 Watt

Channel spacing analogue:

25 / 20 / 12.5 kHz

Channel spacing digital:

12.5 / 6.25 kHz

Battery saver mode:

Yes

Call alert:

Yes

Low battery warning:

Yes

Programmable function keys:

Yes

CTCSS/DCS (analogue):

Yes

Voice annunciation:

Yes

VOX:

Yes

PC programming:

Yes

High/low power:

Yes

Battery capacity:

2000 mAh

Accessory connector:

2-pin Kenwood connector (K)

Light bar indicator:

Yes, 7 colors
Electrical data
Voltage: 7,4 VDC ±20 %
Operating temperature: -30°C to +60°C
Frequency stability: ±0.5 ppm
Transmitter
Spurious emission: <1GHz ≤ -36dBm / 1GHz - 4GHz ≤ -30dB
Hum & noise (analog 12.5 / 25 kHz): 45 / 45 / 40 dB

Audio distortion: 2%
DMR Digital protocol: ETSI TS 102 361-1 / -2 / -3
Receiver
Sensitivity DMR@12.5 kHz 1% BER: -5.0 dBμ Vemf (0.28 μV))
Sensitivity DMR@12.5 kHz 5% BER: -8.0 dBμ Vemf (0.20 μV)

Selectivity analogue 25 / 20 / 12.5 kHz: 74 / 72 / 67 dB
Intermodulation: 60 dB
Spurious rejection: 70 dB
Audio distortion: 7 %
Audio output: 1 Watt
Mechanical data
Length:

34 mm

Height:

123 mm

Width:

54 mm

Weight:

175 gram
Inside the box
Radio:

1 pcs

Batteries (pack):

1 pcs

Belt clip:

1 pcs

User manual:

English

Antenna:

1 pcs