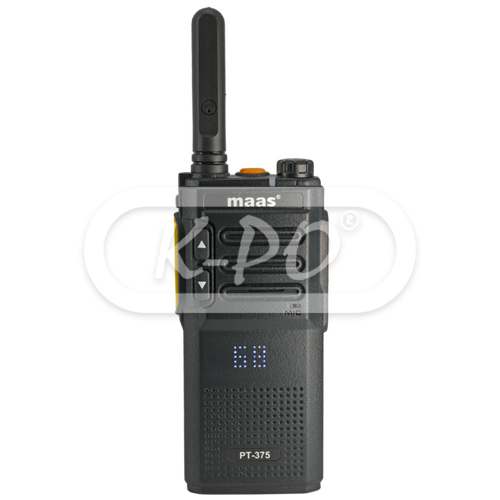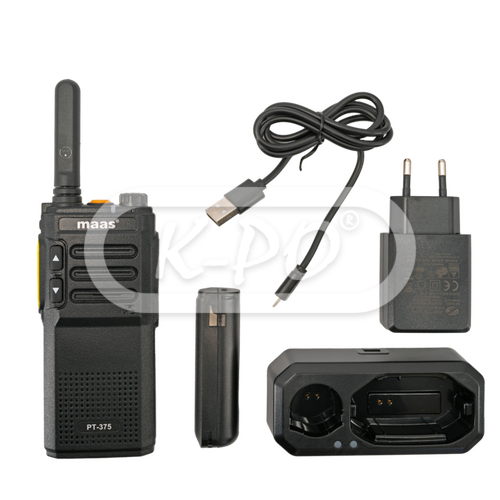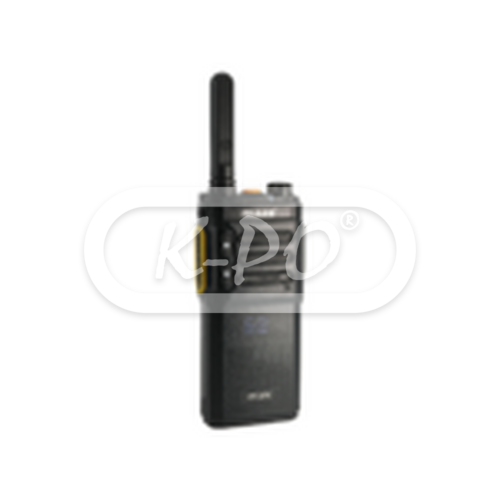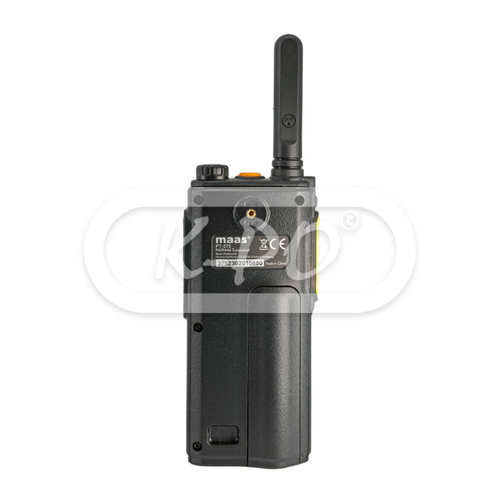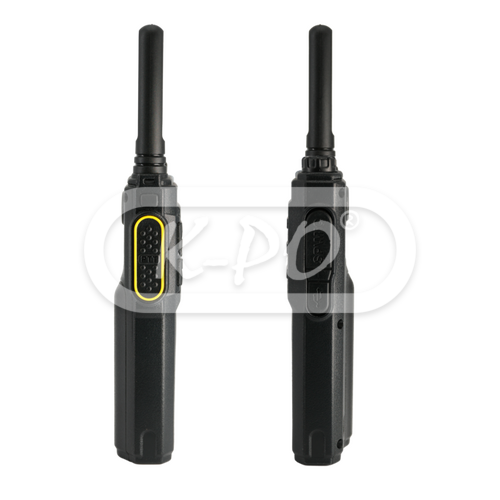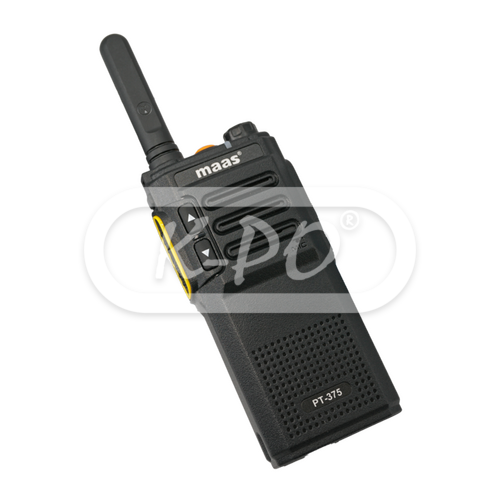 Maas - PT-375
The Maas PT-375 is the entry-level model for professional analog PMR446 radio communication. With its sleek design and excellent features, the Maas PT-375 is suitable for most applications. The device comes preprogrammed with 56 channels and can be easily paired with many devices available on the market right out of the box.
Using the free software for Windows and an optionally available programming cable, the device can be customized to meet individual needs. To assist with this, there are freely available programming files in the download section.
The headset jack complies with the K-Norm, allowing professional-grade accessories to be used.
Channels 1-16/32 analog: Compatible with Kenwood TK-3101, TK-3501, TK-3401, TK-3701, UBZ-LJ9, Maas PT-130, PT-666, Alinco VX-46, A446, PAX-4...Channels 41-56 analog: Wintec LP-4502+ (16 channels without CTCSS/DCS)Channels 61-68 analog: Motorola T Series (8 channels without CTCSS/DCS
Frequency range:
446.0 - 446.1 MHz
Out of stock - Longer delivery time
€59.94

(49.54 excl. 21% VAT)
Features
Number of channels:

16

Number of zones:

99 channels (56 preprogrammed)

Output power:

500 mW

Battery saver mode:

Yes

Low battery warning:

Yes

Monitor button:

Yes

CTCSS/DCS (analogue):

Yes

Scan:

Yes

VOX:

Yes

PC programming:

Yes

Display:

Yes

Display colors:

Green

Scan function:

Yes

Battery capacity:

Li-ion 2300 mAh

Accessory connector:

2-pin Kenwood connector (K)
Electrical data
Frequency stability: ± 5.0 ppm
RX sensitivity: 0.20 uV @ 20 dB
Mechanical data
Length:

57 mm

Height:

126 mm

Width:

27 mm

Weight:

142 gram

Operating voltage:

7.5V DC
Inside the box
Radio:

1 pcs

Desktop charger:

1 pcs

Wall adapter:

1 pcs

Batteries (pack):

1 pcs

Belt clip:

1 pcs

User manual:

Dutch / English