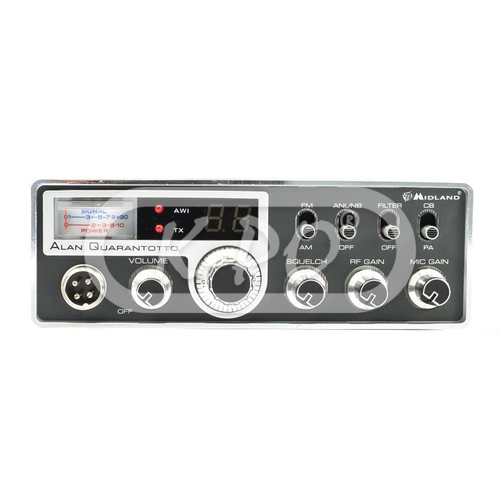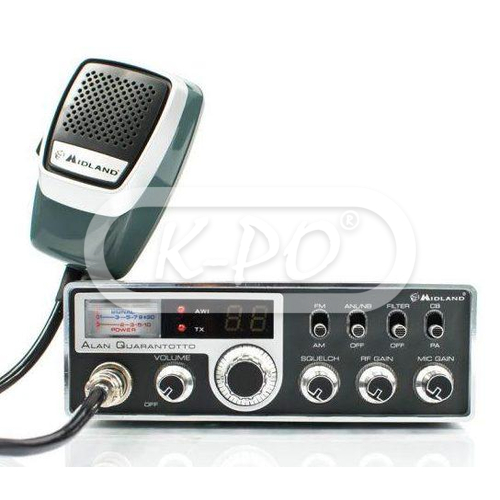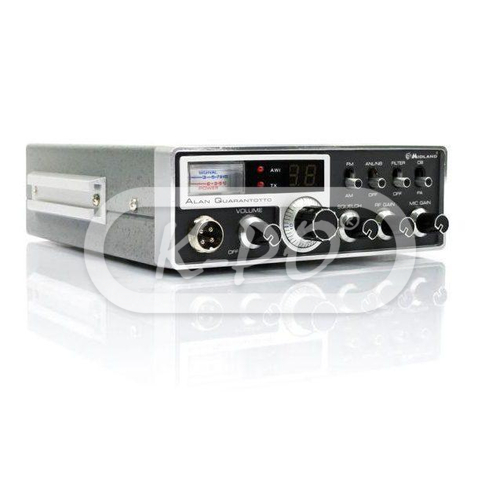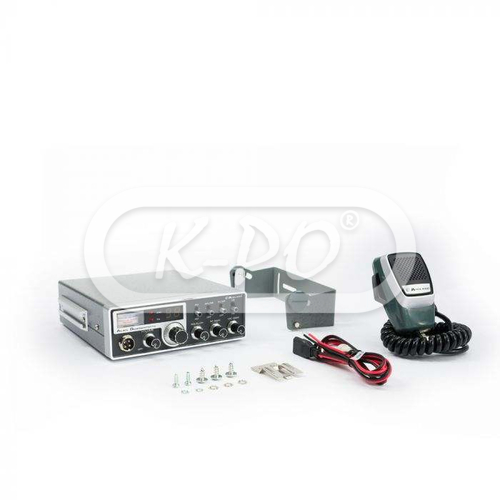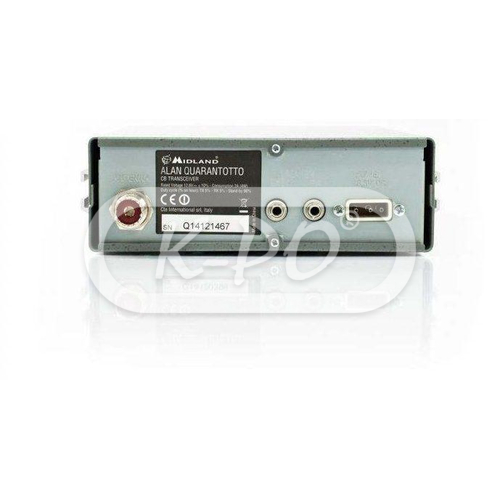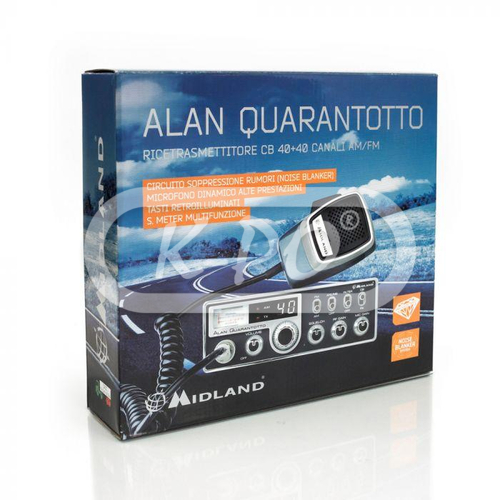 Midland - Alan Quarantotto
The CB that made the communication history, returns completely renewed, but still faithful to the DNA of the historical product. Thanks to its fame, very easy use and its complete range of functions, it has been the Italian best-seller for over 30 years. A travelling companion and an irreplaceable work tool for those who are driving every day.
Available for Dutch and Belgium customers only.
Frequency range:
26.965 - 27.405 MHz
Shipped next business day - Stock: 5
€279.95

(231.36 excl. 21% VAT)
Features
Modulation:

AM / FM

Multi-bands:

Yes

Output power:

1 - 4 Watt / Duty cycle 10% @ 13.8V DC

Channels:

40 AM / FM

Display type:

LED display

Noise blanker:

Yes

External speaker socket:

Yes

External S-meter socket:

Yes

External PA socket:

Yes

S-meter:

Yes

MIC gain:

Yes

RF gain:

Yes
Electrical data
Voltage:

13,8 Volt

Operating temperature:

-10° to +55° C

Operating mode:

F3E (FM) / A3E (AM)

Frequency control:

PLL synthesizer

Frequency tolerance:

0.002%
Transmitter
Audio frequency response:

300 Hz - 3 kHz
Receiver
AM sensitivity:

0.5 µV for 10 dB

FM sensitivity:

0.5 µV for 10 dB

Frequency response:

300 Hz - 3 kHz

Adjacent channel selectivity:

60 dB

Receiving system:

Dual conversion superheterodyne

IF frequencies:

Double conversion 1st 10.695 MHz / 2nd 455 kHz
Mechanical data
Length:

205 mm

Height:

55 mm

Width:

165 mm

Weight:

1650 gram

Antenna connector:

UHF (PL) female (SO-239)

Mike connector:

4 pin connector
Inside the box
Transceiver:

1 pcs

Microphone:

1 pcs

Fixing screws:

1 set

Mounting bracket:

1 pcs

Power lead:

1 pcs

User Manual:

English, Italian

Microphone holder:

1 pcs