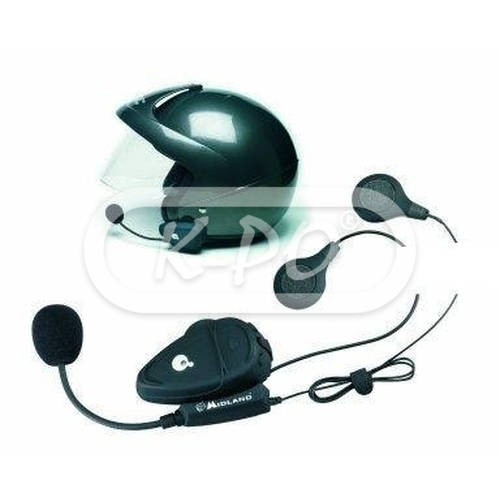 Midland - BT Intercom set
The Midland BT Intercom set is an two-way wireless intercom system. The set is complete for driver and passenger.
Note - Discontinued
Electrical data
Technology:

Bluetooth ver. 1.2

Max. distance:

About 10m.

Battery life in conversation:

About 7h.

Battery life in stand-by:

About one week.

Charging time:

About 4-5h.