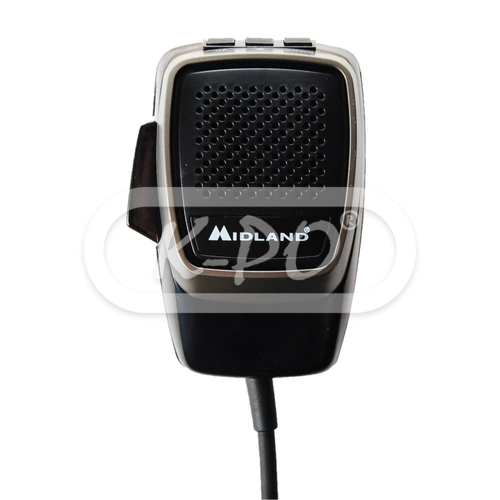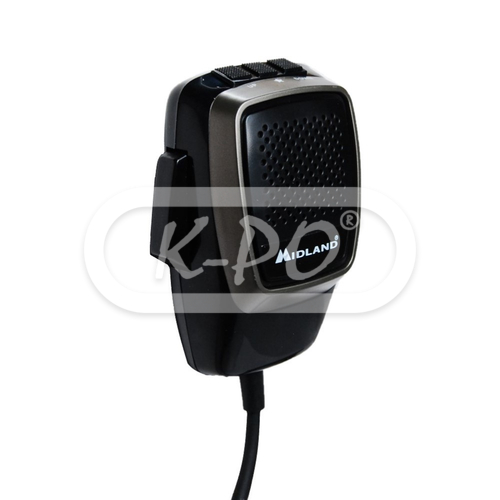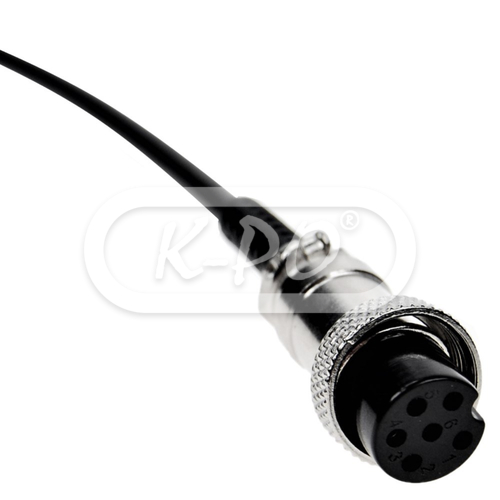 Midland - M20 original mike P6
The Midland Mike M20 handheld microphone is an original Midland microphone and is suitable for various new 6 pin Midland CB radios. The microphone is equipped with up/down/priority buttons and a 6 pin connector.
Note: for some models the priority button becomes lock function!
Note - Discontinued
Features
Suitable for:

Lafayette Evolution / Midland 248 / Midland 248 XL / Midland 278 / Midland Alan 121 / Midland M20 /

Up down:

Yes

Priority/Lock:

Yes

Microphone connector:

Electric microphone
Mechanical data
Cable Length:

2.40 meter

Microphone connector:

6-pin

Materials:

ABS

Length:

100 mm

Height:

45 mm

Width:

45 mm

Weight:

250 gram