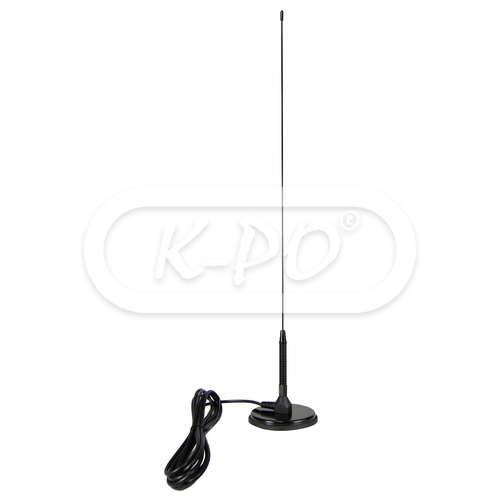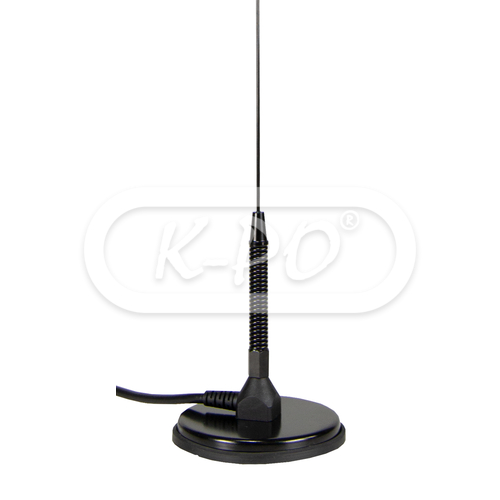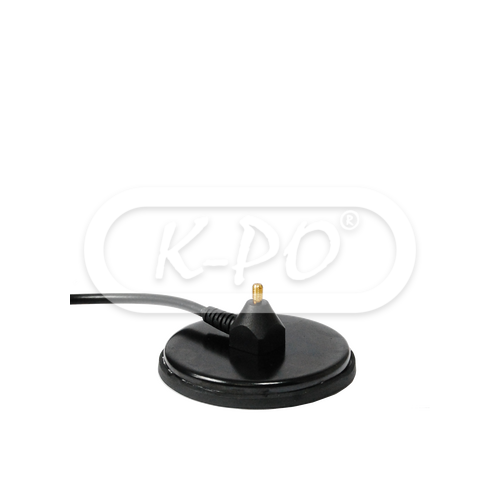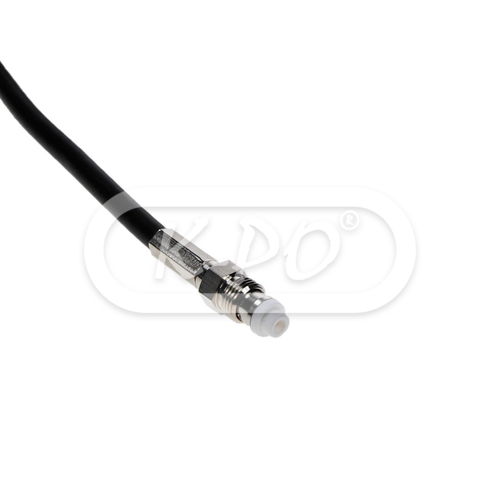 Nagoya - UT-72 FME female
The Nagoya UT-72 is a nicely finished mobile magnet antenna for the 144 and 430 MHz. The antenna is around 51 cm long and with a FME female connector.
A big advantage of the FME female connector is that you can choose your own optional radio connectors and in that way use one antenna for radios with different typed antenna connectors.
Please note that the radio connectors are optional and not included.
Original Nagoya, made in Taiwan.
Frequency range:
144 / 430 MHz
Shipped next business day
€25.95

(21.45 excl. 21% VAT)
Electrical data
Electrical type:

144 MHz: 1/4 λ / 430 MHz: 5/8 λ

Gain:

144 MHz: 1.7 dBi / 430 MHz: 3.5 dBi

VSWR:

≤1.5:1

Bandwidth:

≥15 MHz at SWR ≤2.0

Power peak:

80 Watts

Impedance:

50 Ohm

Polarization:

Linear vertical

Cable:

Yes

Cable length:

3 meter / RG 58
Mechanical data
Height:

510 mm

Weight:

450 gram

Mounting type:

80 mm magnet

Antenna connector:

FME female
Inside the box
Antenna:

Yes

Antenna cable:

Yes

Installation manual:

English