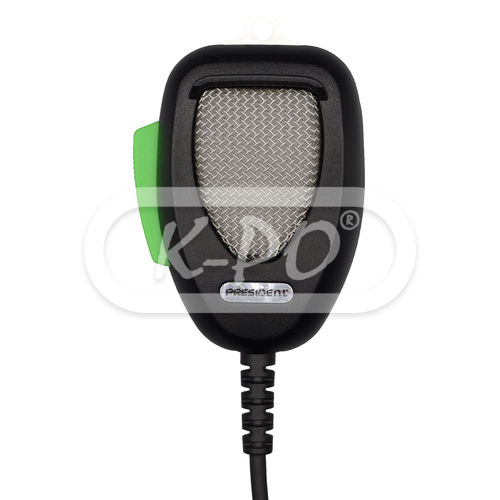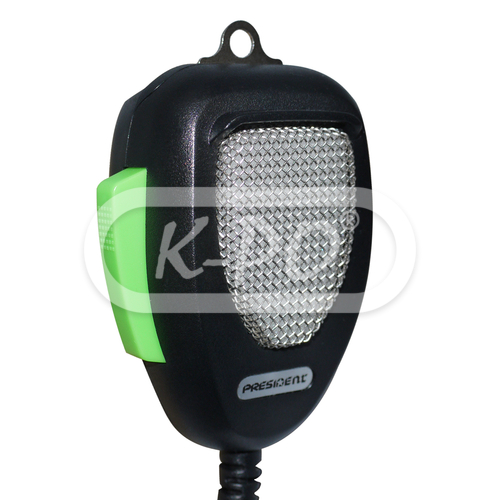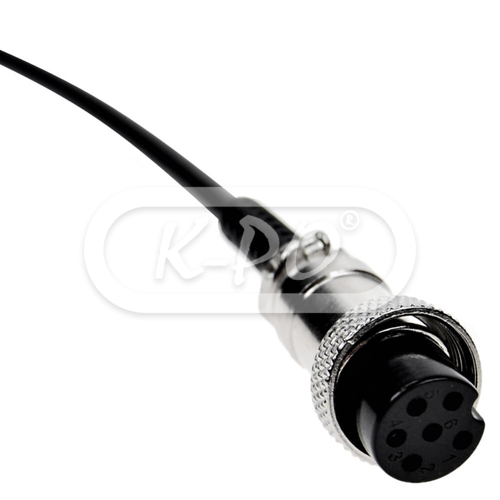 President - DIGIMIKE P6
The DIGIMIKE microphone is designed to make your modulation as clear as possible in all modes (AM/FM/SSB) by eliminating the background noise.
In order to optimize the performance of your DIGIMIKE NRC microphone, please carefully read the user's manual and note the following points:

The filtering level from 1 to 5 (maximum level) must be fixed with your correspondent (DURING ANY QSO) who will confirm the optimal sound balance.
Keep the DIGIMIKE at a minimum distance of 10 cm, and avoid direct contact between the DIGIMIKE and your mouth.
The DIGIMIKE will also work optimally with VOX usage , (if your CB radio is equipped with the VOX feature).
Out of stock - Longer delivery time
€76.94

(63.59 excl. 21% VAT)
Features
Suitable for:

President Andy / President Barry II ASC / President Bill ASC / President Bill II ASC / President Grant II ASC / President Harrison II ASC / President Harry ASC / President Harry II ASC / President Harry III ASC / President Henry ASC / President Herbert New / President Jackson II / President JFK II / President Jimmy / President Jimmy II ASC / President Johnny / President Johnny ASC / President Johnny II / President Johnny III / President Johnson II / President Johnson II VOX / President Martin ASC / President Richard / President Ronald / President Taylor II Classic / President Taylor III ASC / President Teddy II ASC / President Tommy / President Truman / President Walker / President Walker II ASC / President George II ASC /

Up down:

Yes

NRC:

Yes, 5 Levels
Mechanical data
Cable Length:

2.2 meter

Length:

38 mm

Height:

85 mm

Width:

64 mm

Microphone connector:

6-pin

Weight:

230 gram
Microphone wiring
Up:

Pin 3

Down:

Pin 3

Receive:

Pin 2

Transmit:

Pin 3

Mic Audio:

Pin 1

Ground:

Pin 5