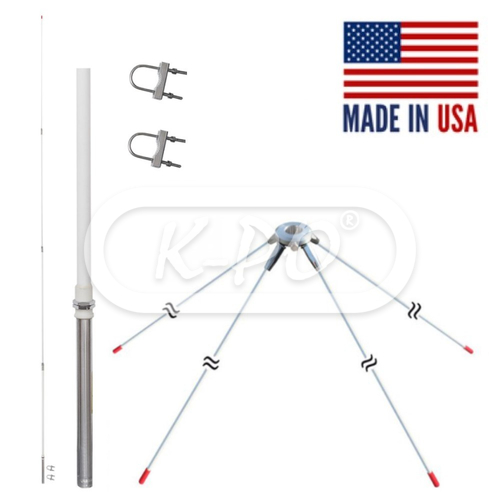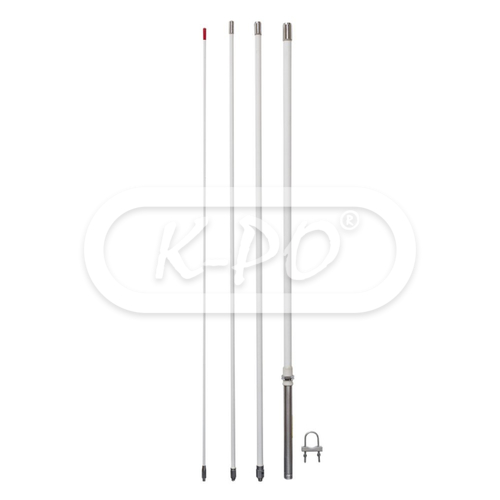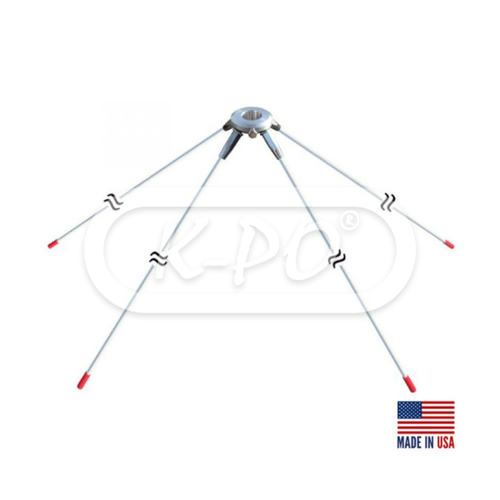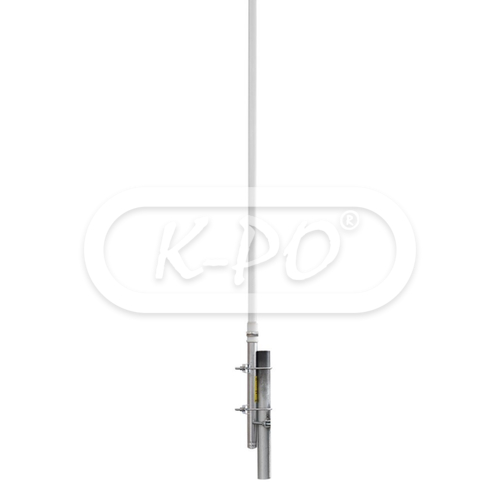 ProComm - PT-99 + Ground plane kit
ProComm PT-99 Proton base station + Ground plane kit madee of fiberglass --- Original USA made ---

The ProComm PT-99 is a 1/2 wave station antenna for DX use, tunable from 26-30 MHz. Can be used for the 11 meter CB band and 10 meter amateur band. Factory pre-tuned for the CB band. The standing wave can easily be tuned with the two threaded counter rings on the coil. Rugged 4-piece fiberglass construction with hard chrome-plated ferrules. Extremely weather-UV resistant. Quick and easy installation of the antenna, simply screwed together and secured with snap rings. Two steel U-brackets allows easy side mounting on antenna masts till 40 mm. For masts of 42-50 mm use the optional Sirio FT-2 side bracket.
The GPK-1 is an universal ground plane kit for ProComm PT-99 Proton
Frequency range:
26 - 30 MHz
Out of stock - Longer delivery time
€181.95

(150.37 excl. 21% VAT)
Electrical data
Electrical type:

1/2 λ

Power peak:

2000 Watts

Polarization:

Linear vertical
Mechanical data
Materials:

Fiberglass, chromed plated parts

Mast Ø:

42 - 50 mm

Height:

5650 mm

Mounting type:

On mast

Antenna connector:

UHF-female

Radials:

4x 1800 mm
Inside the box
Antenna:

Yes

Mounting parts:

Yes

Installation manual:

English

Ground plane kit:

Yes, 4x 1800 mm