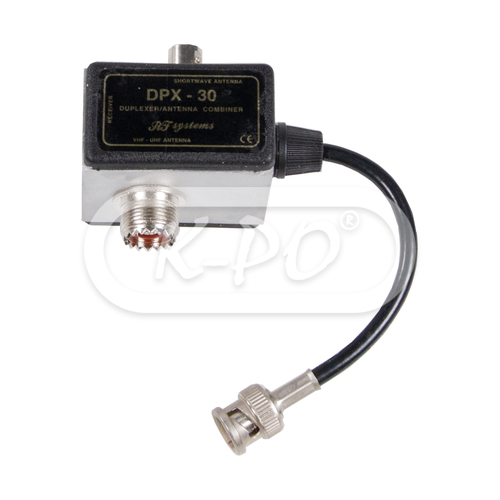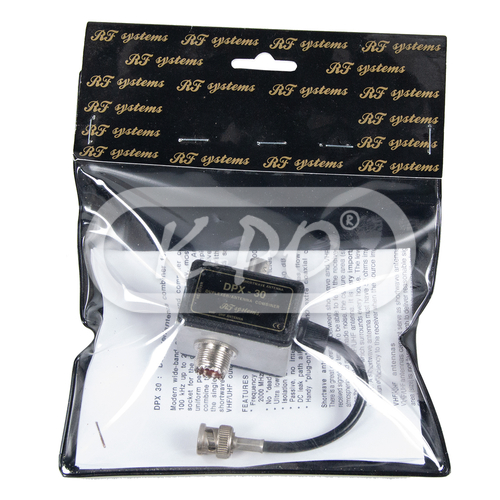 RF Systems - DPX-30
The RF Systems DPX-30 is designed to work with today's wide band scanners covering the range of 100 kHz to 2000 MHz. Most such wideband receivers only have one antenna input jack (usually a BNC). Yet finding a single antenna to cover this immense range is almost impossible. The DPX-30 makes it possible to combine the the signals of a separate shortwave and separate VHF/UHF antenna to the single antenna input of the receiver. It accomplishes this without mutual interference and prevents overload of the wideband radio.
The input jack for 0 to 30 MHz is an SO-239 (accepts a PL-259 plug). The input for 30 to 2000 MHz is a BNC. The single output jumper is BNC male 0-2000 MHz. This device is ultra low-loss (typically less than 0.3 dB). Greater than 50 dB isolation between antennas is achieved. There are no dead zones or blocked frequencies.
Original RF Systems product.
Shipped today - Stock: 2
€122.95

(101.61 excl. 21% VAT)