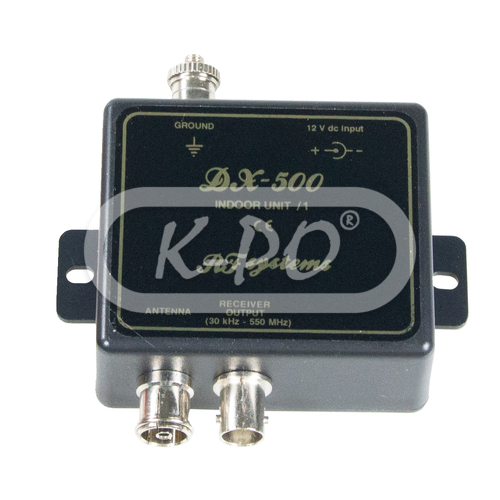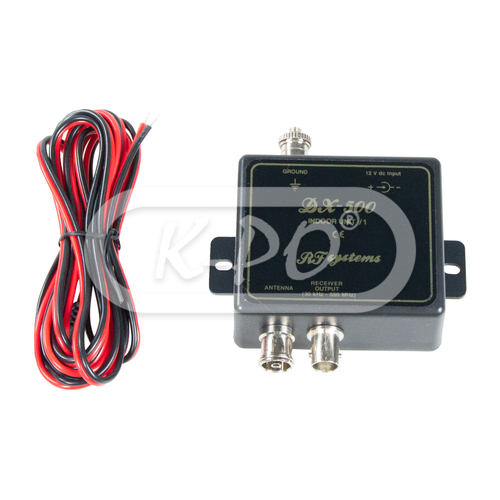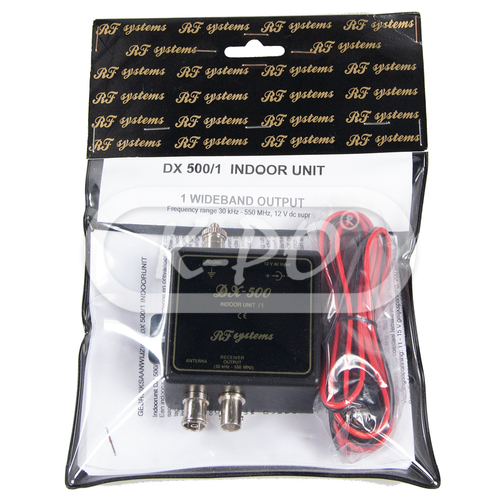 RF Systems - DX-500/1 Indoor unit
The RF Systems DX 500/1 control unit has one wideband output for a single receiver, like a shortwave receiver, a scanner, a wideband receiver, a computer controlled receiver or any other receiver in the 30 kHz to 550 MHz frequency range. Output is a single BNC jack. The control units require 12 VDC.
Original RF Systems product.
Shipped today
€81.95

(67.73 excl. 21% VAT)
Electrical data

Voltage:

13,8 Volt

BNC Output:

30 kHz - 550 MHz