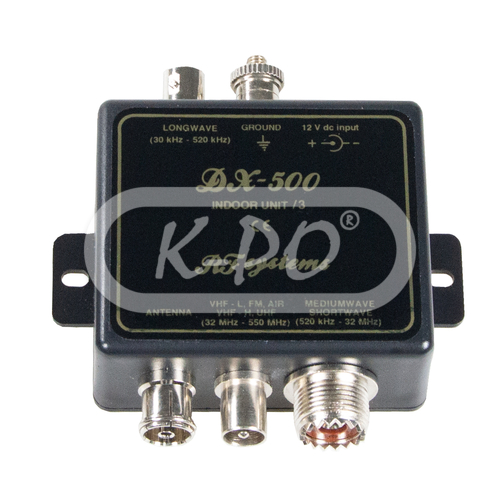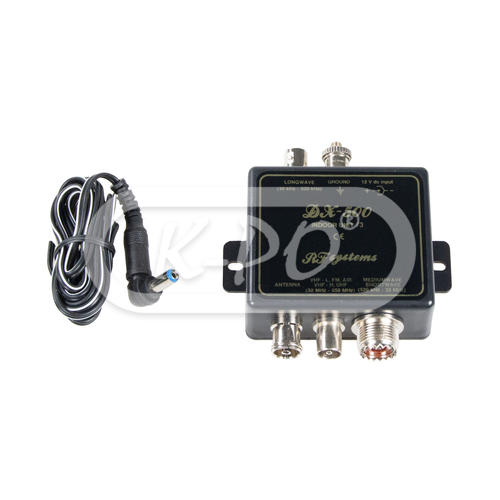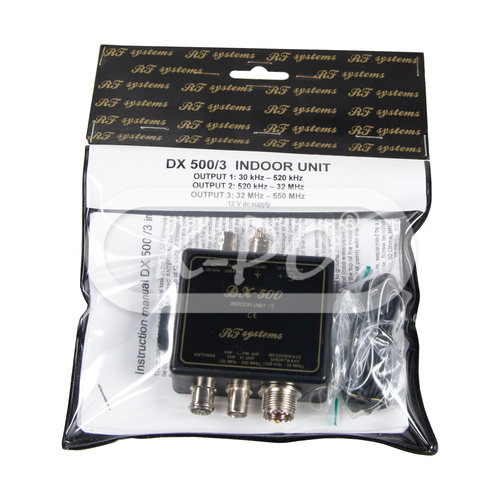 RF Systems - DX-500/3 Indoor unit
The RF Systems DX 500/3 control has three outputs: output one for long-wave (and NAVTEX) from 30 kHz - 520 kHz, output two for medium- and short-wave from 520 kHz to 32 MHz and a third output from 32 MHz to 550 MHz. The built-in triplexer ensures that every receiver works as if it is connected to its own antenna. There is no need to connect all three receivers: the unit works also with one or two receivers. Output for longwave is BNC, output for MW and SW is SO239 and output for VHF/UHF is IEC.
Original RF Systems product.
Shipped today - Stock: 4
€146.95

(121.45 excl. 21% VAT)
Electrical data

Voltage:

13,8 Volt

BNC Output:

30 - 520 kHz

UHF (PL) Output:

520 kHz - 32 MHz

IEC M Output:

32 - 550 MHz