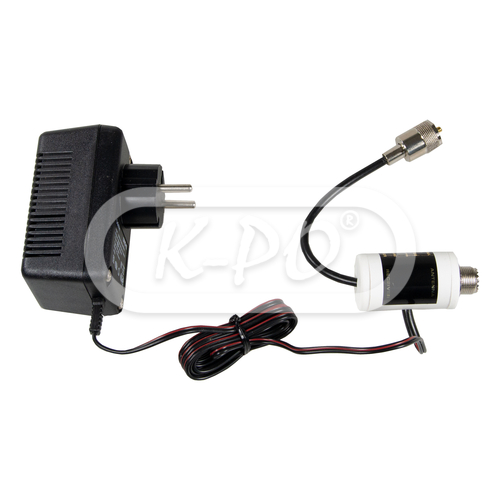 RF Systems - Mains/230 DC adapter
The RF Systems Mains/230 DC apdater is mentioned to feed active antenna with 12/13.8 DC supply voltage (AA-150, DX-10) from 230 V AC mains. The adapter is stabilised, short-circuit proof and over-temperature protected. It is modified for low noise and rejection of noise and interference from the 230 V mains. The adapter is double insulated, hence no connection to the safety ground is necessary.
Original RF Systems product.
Shipped today - Stock: 8
€74.95

(61.94 excl. 21% VAT)
Electrical data

Frequency range:

20 kHz - 150 MHz

Mains voltage:

210 - 240 V

DC output on the SO 239 Jack:

12 Volt DC (no load) / 11.5 DC at 150 mA load