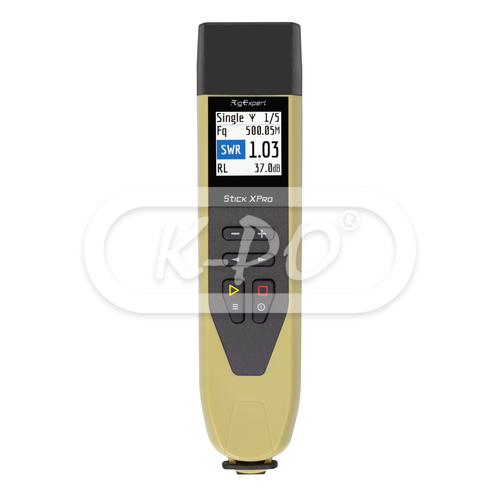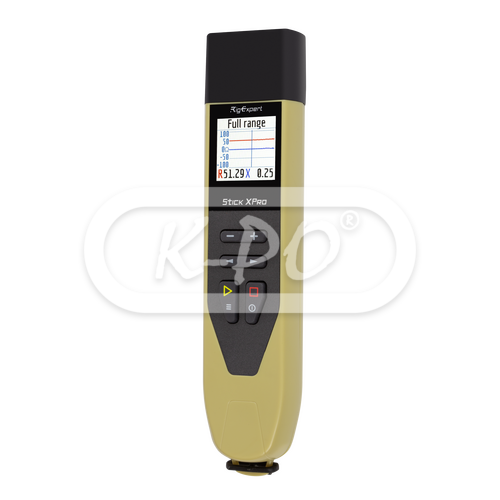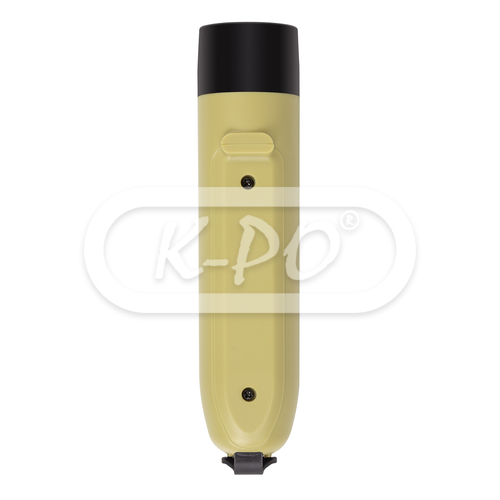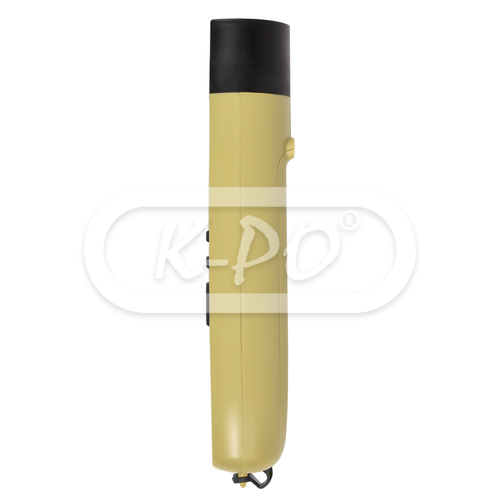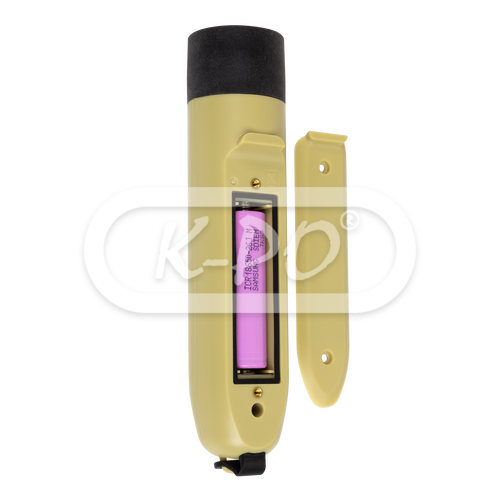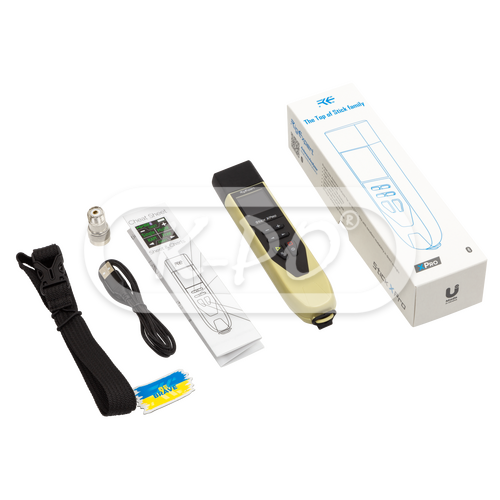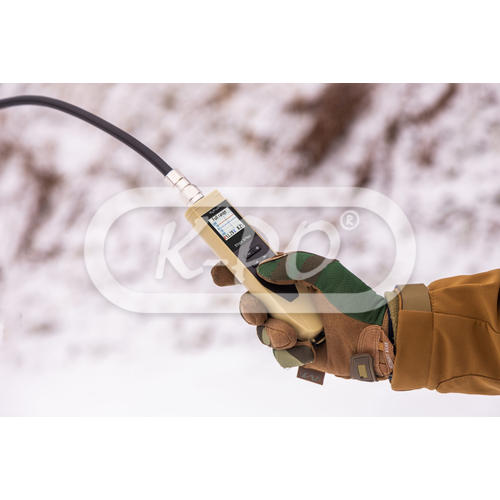 RigExpert - Stick XPro
The RigExpert Stick XPro is an antenna and cable vector analyzer. The analyzer allows you to measure various parameters of antennas, cables, lines, filters and many others in the frequency range from 100 kHz to 1000 MHz.

The Stick XPro analyzer has a compact size and lightweight, which is great for using the analyzer both in the home and in the field.

RigExpert Stick XPro is made in Ukraine.

Specifications are subject to change without notice.
Frequency range:
0.1 - 1000.0 MHz
Shipped today - Stock: 2
€699.95

(578.47 excl. 21% VAT)
Features
Frequency range:

0.1 to 600.0 MHz

Frequency entry:

1 kHz resolution

Measurement for:

12.5 / 25 / 28 / 37 / 50 / 75 / 100 / 150 / 200 / 300 / 450 and 600 Ohm systems

SWR measurement range:

From 1 to 100 in digital mode, from 1 to 10 in graph modes

SWR display:

numerical indicator

R and X range:

0… 2000, -2000… 2000

PC programming:

Yes, with USB 2.0 Type-C

Bluetooth:

Yes, v.4.2 BLE Single Mode, Class B
Operating modes
Single mode: for testing SWR, Z, R, X, C, L, RL, Mag&Phase
Multé mode: for quick testing of a multi band antenna
HAM mode: for quick testing of a single band antenna
TDR mode: for testing to distance to fault
SWR chart: 100 points
Other modes: SWR chart, Return Loss chart, RX Chart, OSL calibration mode, Сable tools (StubTuner, Cable Length, Impedance, Loss measurements)

HF output
Output signal shape: square, from 0.1 to 1000 MHz.
Output power: -10 dBm (at a load of 50 Ohms)
Power
Batteries: One 18650 Lithium-ion battery 3.7 V (2800 mAh battery)

Program mode: When the analyzer is connected to a PC or a DC adapter with USB socket, it takes power from these source
Mechanical data
Input connector:

N female for 0.1 - 1000.0 MHz

Length:

40 mm

Height:

185 mm

Width:

33 mm

Weight:

185 gram

Working temperature:

-20 to +55 °C

Display:

220 × 220 TFT display.

Keyboard:

2 × 3 keys on the waterproof keyboard
Inside the box
Analyzer:

Yes

Installation manual:

English

Battery:

Yes, Li-ion battery type 18650 (2800 mAh battery)

USB cable:

Yes

Neck strap:

Yes

Adapter:

Yes, N male to UHF (PL) female