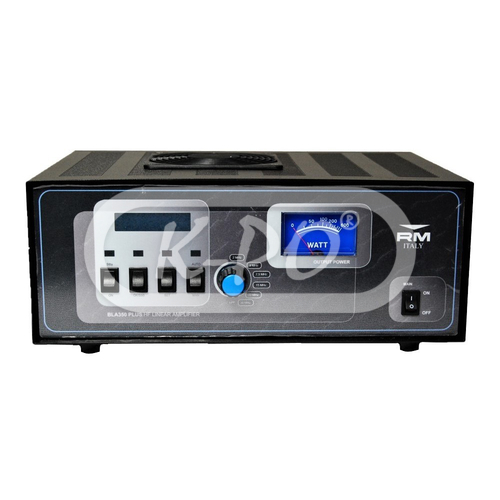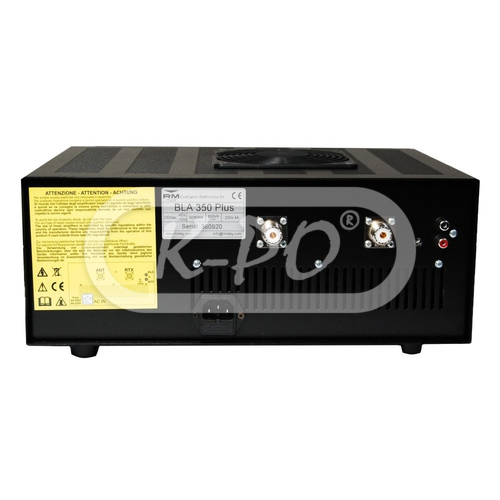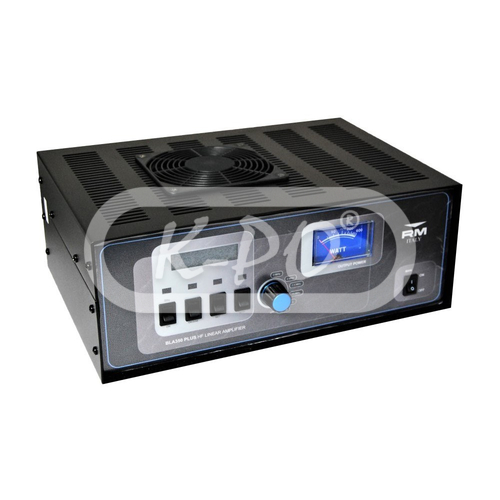 RM - BLA350V Plus
Our stock is new and always the most recent version! (The standard version open on all bands Version 1.13 firmware)
The RM BLA350V Plus 'black line' is a HF broadband linear amplifier. The max. output power off the amplifier is 250-300 Watts AM-FM and SSB (PEP) and is equipped with 1 cooling fan.
The amplifier is easy to use without setup, instantaneous band change and no tuning required. Pay attention the amplifier has no pre-heating, protection against high ROS. The amplifier has a quiet forced variable speed cooling system and bandwidth, operating error indication. Separate selector for automatic or manual operation and low distortion and linear amplification. Using two MosFets SD 2941-10. Operates from 50 Volts for efficient, low distortion and linear RF power service.
Protection circuits are not 100% guaranteed. To prevent damage to your amplifier always check your VSWR after changing bands, no hot switching, no excessive input power etc.

Frequency range:
1.5-30 Mhz
Out of stock - Longer delivery time
€1,311.95

(1084.26 excl. 21% VAT)
Electrical data
Input power (Watts):

1-14

Max output power (Watts):

250-300

Max output power SSB (Watts):

250-300

Impedance:

50 Ohm

Fuse:

4 A

Inversion polarity protection:

Yes

Electronic switch:

Yes

LCD display:

Yes

Seperate LED displays for power and antenna VSWR:

Yes

Cooling fans:

1

Output power level:

2
Mechanical data
Input connector:

UHF (PL) female

Output connector:

UHF (PL) female

Length:

270 mm

Height:

155 mm

Width:

355 mm

Weight:

13.000 gram
Inside the box
Amplifier:

Yes

Installation manual:

English