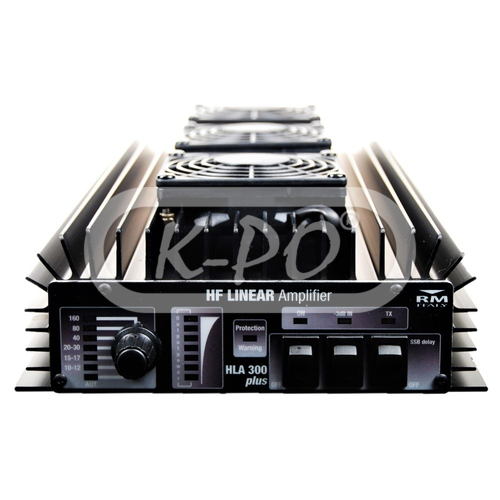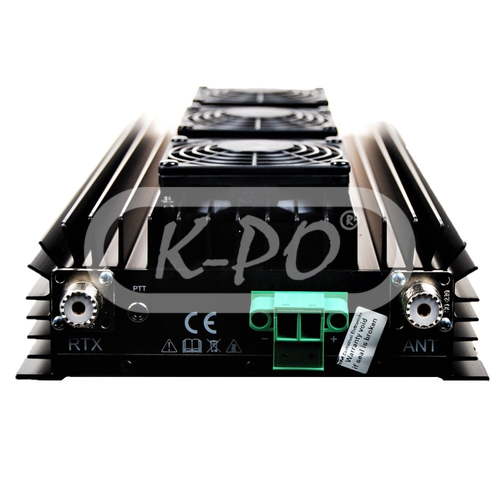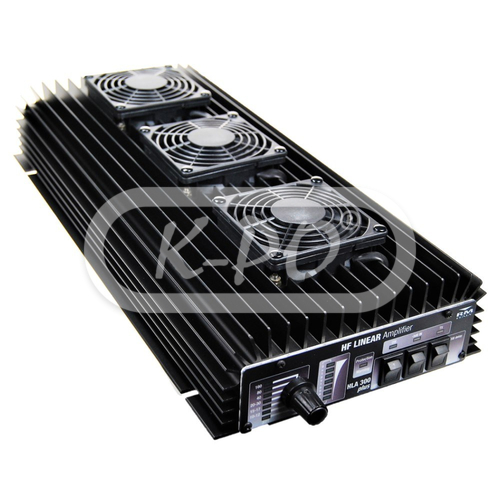 RM - HLA300V Plus
The RM HLA300V Plus 'black line' is a HF broadband linear amplifier with protection against polarity inversion, excessive temperature and excessive R.O.S.*. The max. output power off the amplifier is 300 Watts AM-FM and 550 Watts SSB (PEP) and is equipped with 3 cooling fans.
The amplifier is just studied for meeting the need to increase the power of the decametrical apparatus in low power (Yaesu FT817 and Icom IC703 etc.), keeping high the features of attenuation of unwished outputs (harmonic distortion) to effect long and very long distance connections. It works on all amateur radio HF brands 1.8-30 MHz meters in every working mode. It features a series of Low-Pass filter with 3, 4, 5, 8, 15, 22, 31 MHz cutting frequencies to drastically break the harmonic output power.

*Protection circuits are not 100% guaranteed. To prevent damage to your amplifier always check your VSWR after changing bands, no hot switching, no excessive input power etc.
Frequency range:
1.8-30 MHz
Out of stock - Longer delivery time
€691.95

(571.86 excl. 21% VAT)
Electrical data
Input power (Watts):

1-15 AM-FM / 2-15 SSB-CW

Max output power (Watts):

300 AM-FM

Max output power SSB (Watts):

550 (PEP)

Impedance:

50 Ohm

Max input SWR:

1.1 - 1.5

Fuse:

4x 10 A

Inversion polarity protection:

Yes

Electronic switch:

Yes

Cooling fans:

3

Output power level:

2

Input energy/power:

40 A
Mechanical data
Input connector:

UHF (PL) female

Output connector:

UHF (PL) female

Length:

190 mm

Height:

80 mm

Width:

450 mm

Weight:

3300 gram
Inside the box
Amplifier:

Yes

DC power cord:

Yes

Installation manual:

English