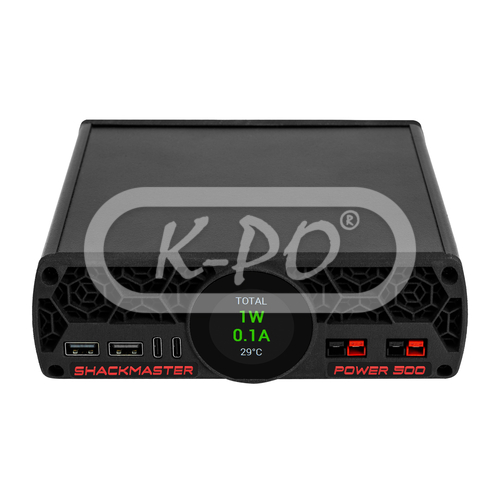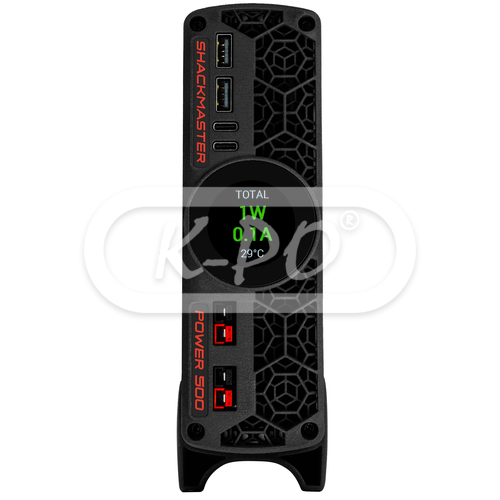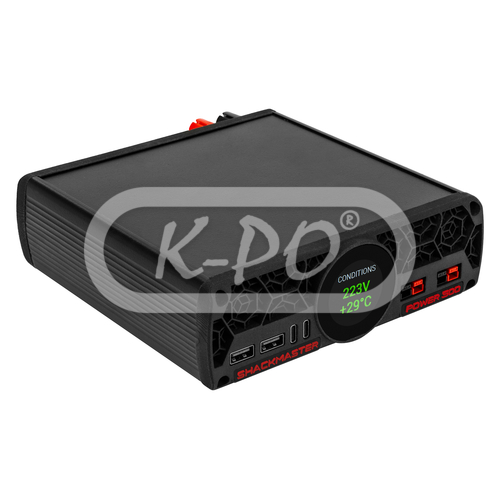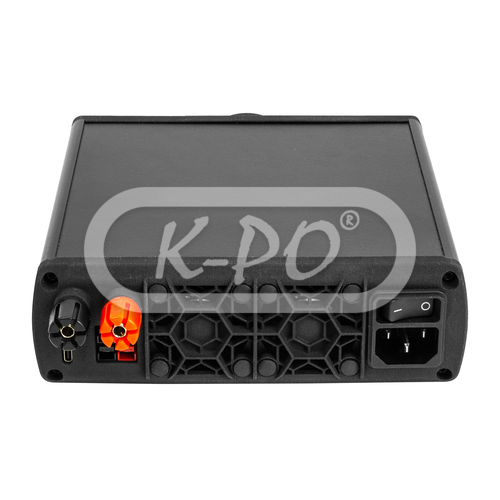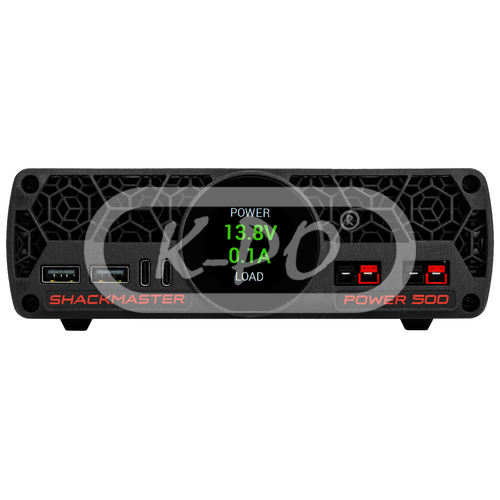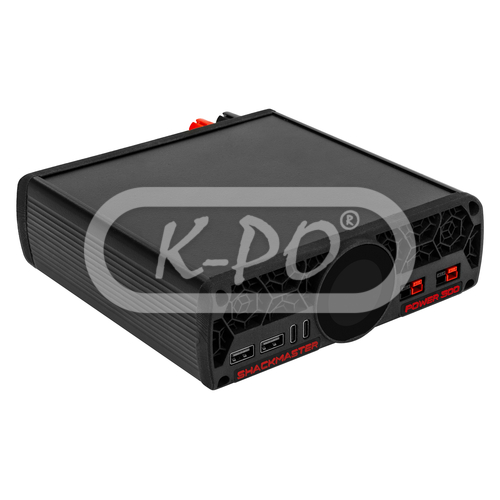 Shackmaster - Power 500
The new Shackmaster brand breaks high-quality and aesthetic patterns, raising them to its own. The first representative of the high-end class from Shackmaster, the Compact Desktop 36A|13.8V Power Supply Power 500, is now available for pre-order.

Protects your devices from overcurrent, overvoltage, and overheating. Minimizes electromagnetic interference and acoustic noise. Can be placed horizontally or vertically. Provides real-time monitoring of voltage, current, and power consumption. Ensures consistent and reliable power supply to your devices. Provides enough power for demanding tasks and power-intensive setups. Offers ample ports for connecting various devices. Charges devices, connects peripherals, or powers USB-compatible gadgets. Lets you log and analyze consumption data.

Main features:
Multipurpose Touch LCD
Low EMI & acoustic noise
500W continuous power
13.8V output voltage
80V to 264V Input voltage
4 x Anderson ports
2 x USB Type A ports
2 x USB Type C ports
1 x Binding post
Shackmaster – powered by RigExpert.

Note - Price on request
Features
Suitable for: Amateur radio / Low noise low power amplifiers / Lab equipment / Telecom / DYI / Mechanical & electrical equipment sourcing / Power sourcing for PoE systems
Display: Big round LCD with Touch panel to control features.
Interface: USB interface to log consumption data and update firmware.
Consumption: Separate consumption logger both for USB & Anderson ports.
Acoustic noise: Very low acoustic noise (~21 dB)
Electrical data
Input voltage:

80 - 264 Volt

Output voltage:

13.8 Volt

Continuous load:

36A

Ripple voltage:

200mVp-p

Display indicator:

Voltage / ampère

Fan:

Yes

Input frequency range:

47 - 63 Hz

AC current:

230 Volt: 2.9 A / 110 Volt: 5.8 A

Noise:

200mVp-p

Overload protection:

Yes

Short circuit protection:

Yes

Overcurrent protection:

Yes

EMC Emission:

Class I: Class B / Class II: Class A

Working temperature range:

-30°C to +70°C

Storage temperature range:

-40°C to +85°C
Mechanical data
Length:

172 mm

Height:

55 mm

Width:

185 mm

Weight:

1250 gram

Anderson ports:

4 pcs

USB Type A ports:

2 pcs

USB Type C ports:

2 pcs

Binding post:

1 pcs
Inside the box
Power supply:

Yes

AC cord:

Yes

User manual:

English