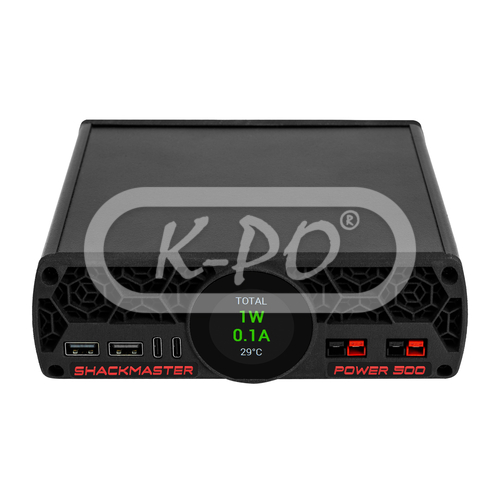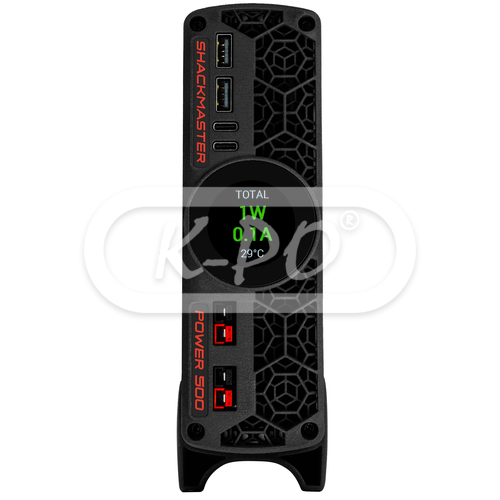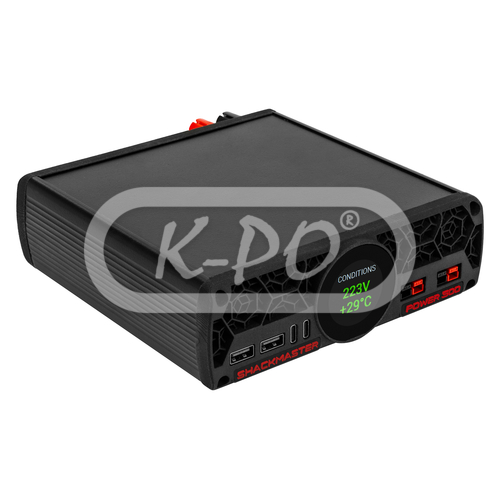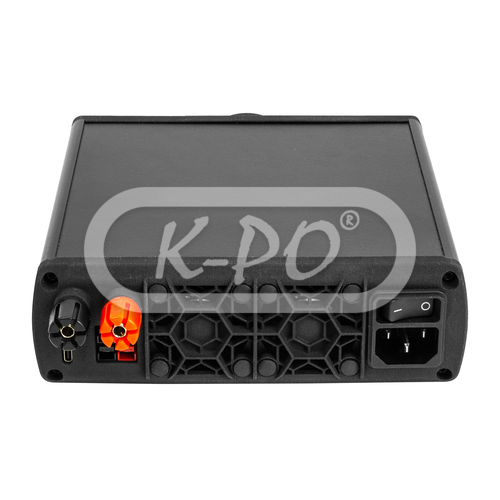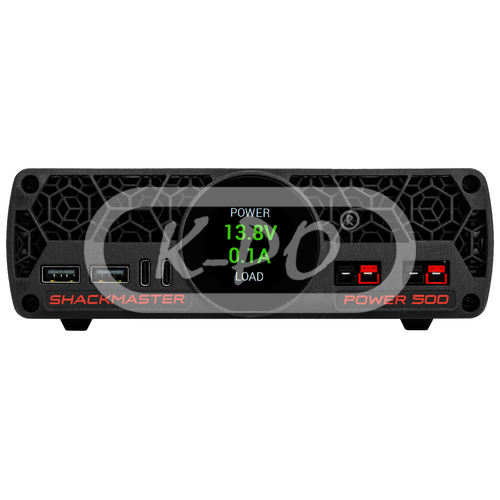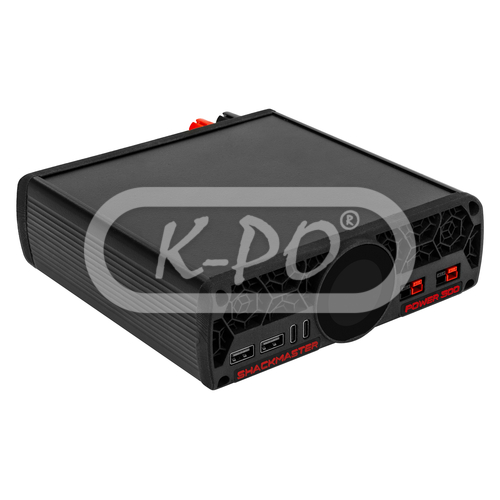 Shackmaster - Power 500
The new Shackmaster brand, by RigExpert, breaks high-quality and aesthetic patterns, raising them to its own. The first representative of the high-end class from Shackmaster, the Compact Desktop Power Supply Power 500, is now available. A real high-end power supply for high-end users!
Protects your devices from overcurrent, overvoltage, and overheating. Minimizes electromagnetic interference and acoustic noise. Can be placed horizontally or vertically. Provides real-time monitoring of voltage, current, and power consumption. Ensures consistent and reliable power supply to your devices. Provides enough power for demanding tasks and power-intensive setups. Offers ample ports for connecting various devices. Charges devices, connects peripherals, or powers USB-compatible gadgets. Lets you log and analyze consumption data.

Main features:
Safety
The intelligent protection system protects your devices from damage.
Quiet operation
The low EMI and acoustic noise minimize distractions.
Flexibility
The flexible orientation and multiple connectivity options make i easy to use.
Convenience
The touchscreen display and USB interface make it easy to control and monitor the power supply.
Power
The 500 Watts continuous power output is enough for demanding tasks.
Durabylity
The sleek design and sturdy construction make it a reliable investment.
Specifications:

Multipurpose Touch LCD
Low EMI & acoustic noise
500W continuous power
13.8V output voltage
80V to 264V Input voltage
4 x Anderson ports
2 x USB Type A ports
2 x USB Type C ports
1 x Binding post
Shackmaster – powered by RigExpert.

Shipped next business day
€438.95

(362.77 excl. 21% VAT)
Features
Suitable for: Amateur radio / Low noise low power amplifiers / Lab equipment / Telecom / DYI / Mechanical & electrical equipment sourcing / Power sourcing for PoE systems
Display: Big round LCD with Touch panel to control features.
Interface: USB interface to log consumption data and update firmware.
Consumption: Separate consumption logger both for USB & Anderson ports.
Acoustic noise: Very low acoustic noise (~21 dB)
Electrical data
Input voltage:

80 - 264 Volt

Output voltage:

13.8 Volt

Continuous load:

36A

Ripple voltage:

200mVp-p

Display indicator:

Voltage / ampère

Fan:

Yes

Input frequency range:

47 - 63 Hz

AC current:

230 Volt: 2.9 A / 110 Volt: 5.8 A

Noise:

200mVp-p

Overload protection:

Yes

Short circuit protection:

Yes

Overcurrent protection:

Yes

EMC Emission:

Class I: Class B / Class II: Class A

Working temperature range:

-30°C to +70°C

Storage temperature range:

-40°C to +85°C
Mechanical data
Length:

172 mm

Height:

55 mm

Width:

185 mm

Weight:

1250 gram

Anderson ports:

4 pcs

USB Type A ports:

2 pcs

USB Type C ports:

2 pcs

Binding post:

1 pcs
Inside the box
Power supply:

Yes

AC cord:

Yes

User manual:

English