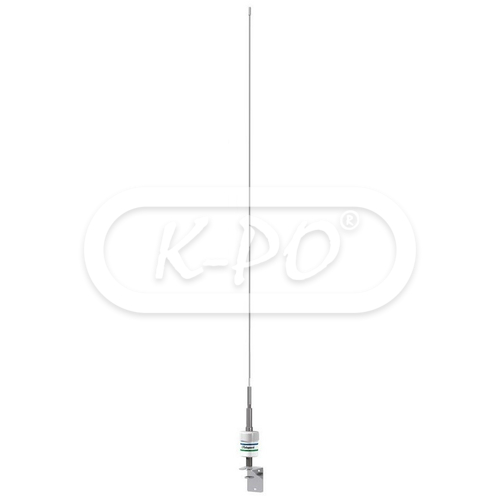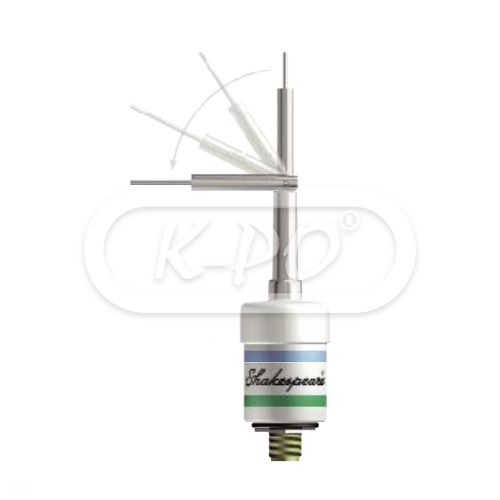 Shakespeare - 5247-A-D
Low Profile with Heavy-Duty Lift-N-Lay Whip.

The style 5247-A-D is a 3 db base load antenna with a three-foot, extra heavy-duty, stainless steel whip that Lifts-N-Lays down so that it is out of the way for fishing, trailering, boat covers or storage. The Lift-N-Lay feature makes the antenna extra easy to set up and lay down. Superb value, performance and convenience. A right-angle
"L" bracket is included for side mounting.
Sealed copper wire coil
36" (91 cm) extra heavy-duty stainless steel whip minimizes flexing at high speeds
SO-239 connector
"L" bracket included for mounting to a vertical surface
Coax and PL-259 connector sold separately
One section
Frequency range:
156 - 162 MHz
Shipped today - Stock: 3
€63.95

(52.85 excl. 21% VAT)
Electrical data
Gain:

3 dB

VSWR:

≤ 1.5 at 156.8 MHz

Bandwidth:

7 MHz ≤ 2.0

Maximum continuous power:

50 Watts

Impedance:

50 Ohm

Polarization:

Linear vertical
Mechanical data
Height:

910 mm

Mounting type:

Mast/side mount

Antenna connector:

UHF-female
Inside the box
Antenna:

Yes

Installation manual:

English