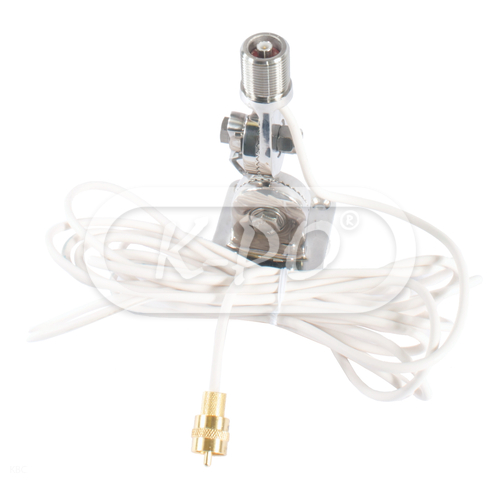 Shakespeare - QCM-S
QuickConnect Stainless Steel Ratchet Mount for the Shakespeare QC-3, QC-4 and QC-8.
Versatile four-way ratchet action and fast-release handle design for quick and easy laydown. For deck or side mounting of QuickConnect antennas.
QuickConnect: Easy removal of an antenna without the hassle of re-installing cables
Thread: 1" -14 / Bolt holes: 9/32" dia. (7.14 mm), 3" x ½" (76.2 mm x 12.7 mm) on center
Water and dust protection cap: Stays fastened to mount to prevent it from getting lost
Centerpin PL-259 Connector: Included for easy solder-free installation
Handles antennas up to 8' (2.4 meter)
Stainless steel
Note: To be used with QuickConnect antennas only.
Shipped today - Stock: 5
€59.96

(49.55 excl. 21% VAT)
Mechanical data
Cable:

Yes

Cable length:

6.09 meter

Cable type:

RG 58

Materials:

Stainless steel

Connector top:

Shakespeare Quick connector

Connector bottom:

UHF (PL) male