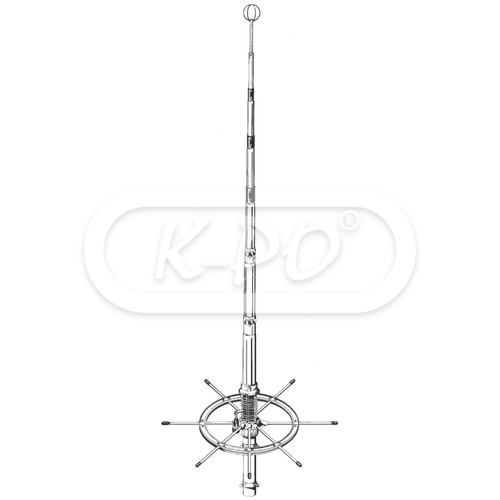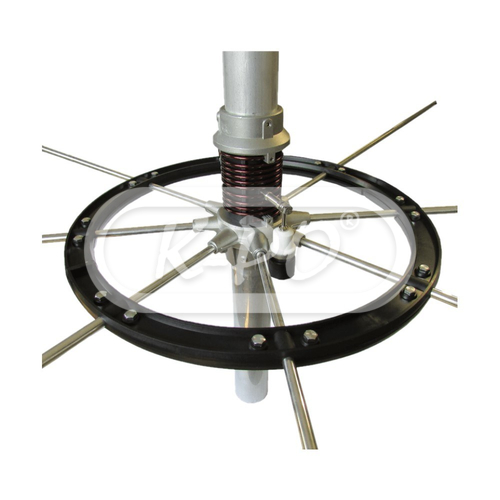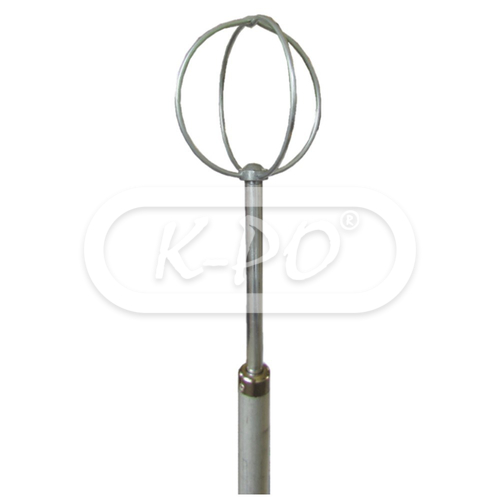 Sirio - Blizzard 2700
Factory code:
2104801.00/BLIZ
The most modern technology and the most advanced instruments have been used for the realization of Sirio Blizzard 2700, the new base antenna with remarkable characteristics. It is made of Silicium Magnesium Aluminium tubes of big dimensions drawn and cemented on the surface to get the maximum strength of the main whip. The coil, made of enameled copper wire of big section, has been specially planned in order to bear high powers. It adopts the exclusive system C.A.C.S. (Coil Auto-Cooling System) which allows the auto-cooling by a finned support that keeps the coil hanging up allowing the air circulation.
Complete with anti-static top and radial reinforcement ring.
Frequency range:
26 - 28 MHz tunable
Out of stock - Longer delivery time
€209.95

(173.51 excl. 21% VAT)
Electrical data
Electrical type:

5/8 λ ground plane

Gain:

1.5 dBd, 3.65 dBi

VSWR:

≤ 1.1

Bandwidth:

2000 kHz (180 channels) ≤ 2.0

Maximum continuous power:

1000 Watts (CW)

Power peak:

3000 Watts (CW)

Impedance:

50 Ohm

Polarization:

Linear vertical

Feed system:

Transformer DC-ground / base
Mechanical data
Materials:

Aluminium, copper, galvanized steel, nylon

Mast Ø:

35 - 39 mm

Max wind resistance:

130 km/h

Height:

6700 mm

Weight:

6000 gram

Mounting type:

On mast

Antenna connector:

UHF-female
Inside the box
Antenna:

Yes

Mounting parts:

Yes

Installation manual:

English, Italian