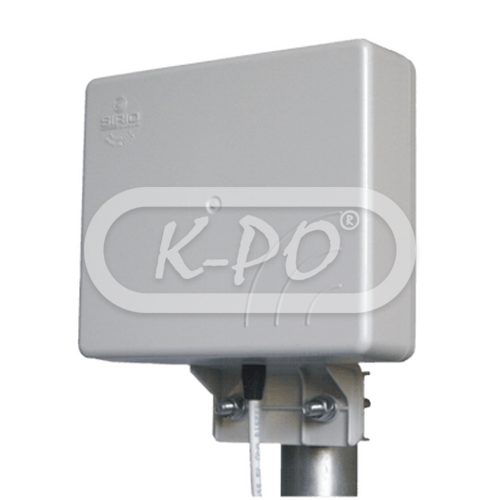 Sirio - SMP 5G LTE Cable
Very compact directional multi-band panel antenna for 698 - 960 MHz, 1.71 - 3.8 GHz for 5G, 4G LTE, W-LAN 2.4 and other bands, no tuning required. The antenna is equipped with 30 centimeter white low loss cable and SMA male connector.
Easy and quick installation on mast or wall.
Frequency range:
698 - 960 MHz / 1.71 - 3.8 GHz
Shipped today
€83.95

(69.38 excl. 21% VAT)
Electrical data
Electrical type:

Mini panel

Gain:

698 - 960 MHz: 4-6 dBi / 1.71 - 2.17 GHz: 9-10 dBi / 2.3-2.7 GHz: 11-12 dBi / 3.3-3.8 GHz: 11-12 dBi

VSWR:

See the product manual under downloads

Maximum continuous power:

698 - 960 MHz: 35 Watts (CW) / 1.71 - 2.17 GHz: 35 Watts (CW) / 2.3 - 2.7 GHz: 25 Watts (CW) / 3.3 - 3.8 GHz: 20 Watts (CW)

Impedance:

50 Ohm

Polarization:

Linear vertical

Cable:

Yes

Cable length:

30 cm / White low loss
Mechanical data
Materials:

Galvanized steel, Thermoplastic UV stabilized, PCB

Mast Ø:

25 - 42 mm

Max wind resistance:

180 km/h

Length:

154 mm

Height:

134 mm (170 mm including mounting base)

Width:

46 mm (66 mm including mounting base)

Weight:

400 gram

Mounting type:

On mast, on wall
Inside the box
Antenna:

Yes

Radio connector:

SMA-male

Mounting parts:

Yes

Antenna cable:

Yes

Installation manual:

English