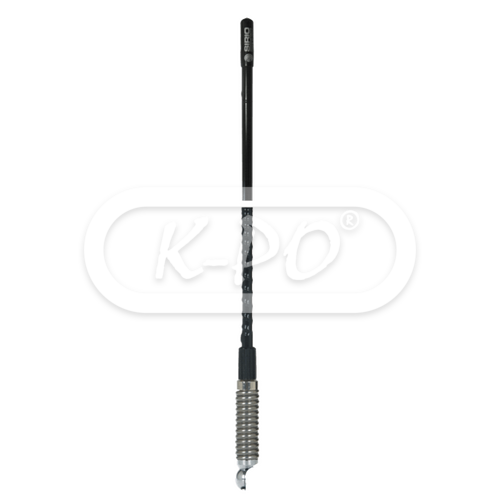 Sirio - T4 27 Whip
Replacement whip for the Sirio T4 27. Whip only, without accessories.
New, improved and longer version of the Sirio T3 series. The Sirio T4 series will give a better performance in most situations.
One of the most used antennas on trucks and agricultural machines. Tunable top screw with protective rubber cap.
Frequency range:
26.9 - 27.5 MHz
Shipped today
€23.95

(19.79 excl. 21% VAT)
Electrical data
Electrical type:

Logarithmic loaded

VSWR:

≤ 1.2

Bandwidth:

700 kHz (65 channels) ≤ 2.0

Maximum continuous power:

20 Watts (CW)

Power peak:

100 Watts (CW)

Impedance:

50 Ohm

Polarization:

Linear vertical
Mechanical data
Materials:

Brass, stainless steel, nylon

Height:

680 mm

Weight:

220 gram

Mounting type:

On DV/S mount

Antenna connector:

DV/S
Inside the box
Antenna:

Yes

Installation manual:

English, Italian