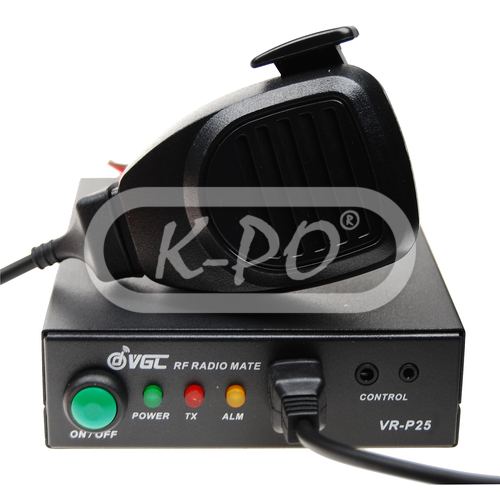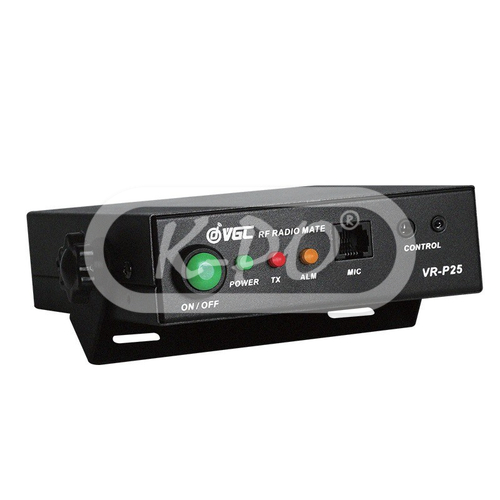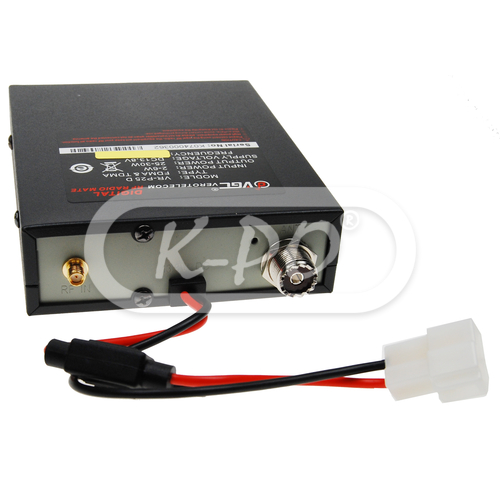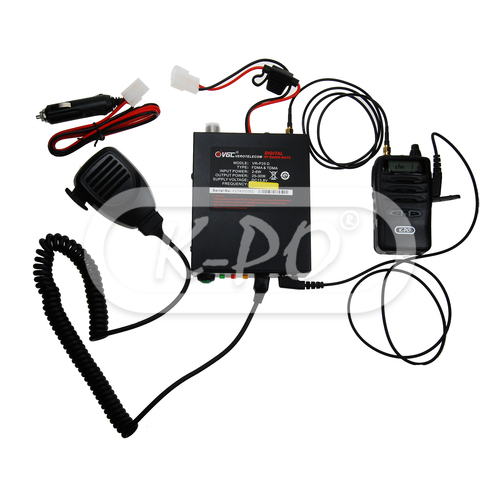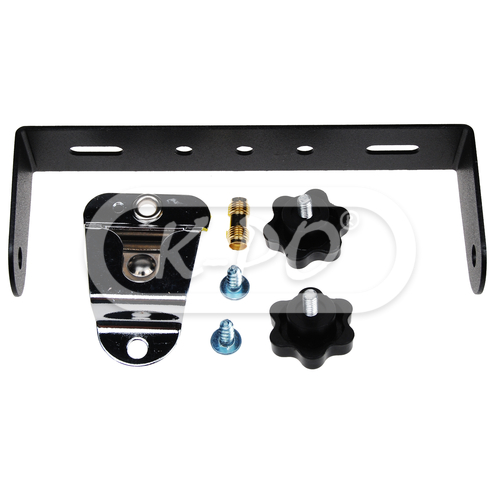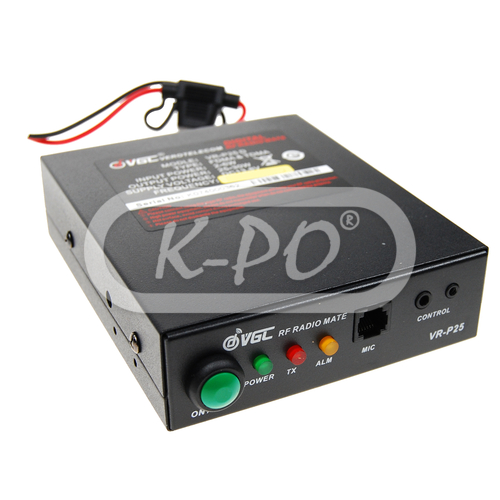 Vero - VR-P25D UHF
The Vero VR-P25D UHF amplifier is a portable, lightweight, wide coverage RF power amplifier for handheld radio equipment and are equally capable of amplifying both analog and digital signals.

Use the amplifier to create a mobile device with a vehicle-mounted antenna, a powerful field radio with a field-installed antenna or a base station with an antenna on a mast. Your handheld radio connects and disconnects in seconds.
The Vero VR-P25D UHF is designed to work with any analog and digital handheld transceivers. With an input power of 2-6 Watts, up to 30 Watts of output power can be achieved.

FM analog and digital DMR (Tier I & II), D-STAR, C4FM, P25, NXDN and dPMR. TDMA compatible (2 Time Slot) and FDMA.Can be used in 3 ways: radio controlled, accessory controlled or amplifier controlled.
Frequency range:
400-470 MHz
Shipped next business day - Stock: 7
€149.94

(123.92 excl. 21% VAT)
Electrical data
Input power (Watts):

2-6 (±10%)

Max output power (Watts):

25-30

Input power/energy:

5.5 A

Protection:

Voltage spike suppression, over-temperature protection, RF sensing, APC (automatic power control)

Auto power off:

Yes

Voltage stabilizer:

Yes
Mechanical data
Input connector:

SMA female

Output connector:

UHF (PL) female

Length:

135 mm

Height:

36 mm

Width:

115 mm

Weight:

680 gram
Inside the box
Amplifier:

Yes

DC power cord:

Yes

Installation manual:

English