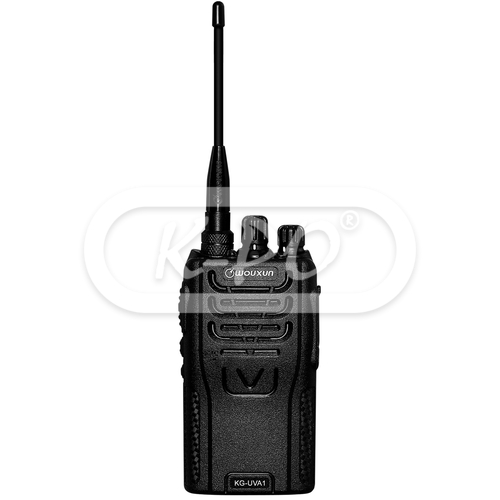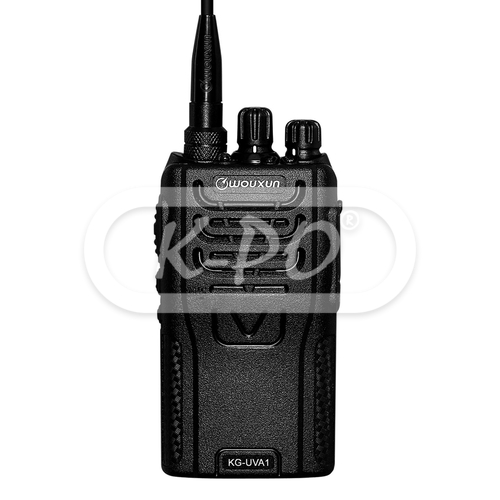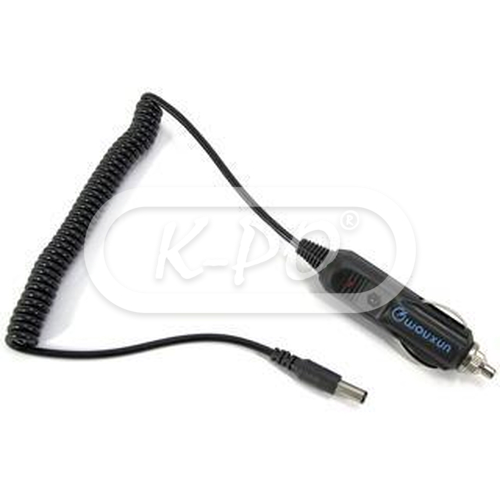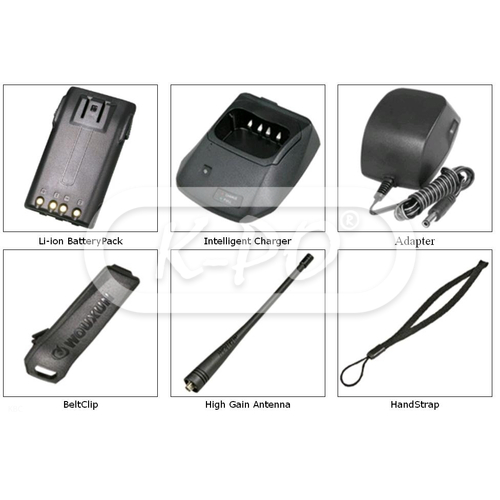 Wouxun - KG-UVA1
The Wouxun KG-UVA1 is a dual band transceiver suitable for 144-146 / 430-440 MHz. The KG-UVA1 will be delivered with a 1700 mAh Li-Ion battery pack.
The KG-UVA1's dual-band capability ensures comprehensive coverage, allowing users to communicate effectively in both the VHF and UHF spectrums. Whether you're navigating outdoor adventures or coordinating critical operations, this transceiver adapts to your frequency requirements with precision.
Long-Lasting Power: Powered by a robust 1700 mAh Li-Ion battery pack, the KG-UVA1 offers extended usage and endurance. This ensures you stay connected when it matters most, providing peace of mind during prolonged outdoor activities or emergency situations.
Rugged Durability (IP55): Built to withstand the elements, the KG-UVA1 boasts an IP55 rating for dust and water resistance. Whether facing challenging weather conditions or operating in dusty environments, this transceiver remains reliable, making it an ideal companion for outdoor enthusiasts and professionals working in diverse settings.
Frequency range:
TX/RX: 144-146 / 430-440 MHz, RX: 76-108 MHz (FM)
Shipped today
€134.95

(111.53 excl. 21% VAT)
Features
VOX function:

Yes

DTMF:

Yes

Emergency (SOS) function:

Yes

Flashlight:

Yes

Priority channel scan:

Yes

High/low power selection:

Yes

Voice guide:

English and Chinese

Working mode:

U-V,V-U,V-V,U-U can be set freely

Band:

VHF TX-UHF RX or UHF TX-VHF RX can be set freely

Burst tone:

Yes, at 1750Hz

DCS codes:

105 groups

CTCSS codes:

50 groups

FM Radio:

Yes

Wire clone function:

Yes

Program:

Yes, by computer

Multi scan mode:

Yes, TO / CO / SE

IP code:

IP55

Frequency Agility::

The KG-UVA1's dual-band capability ensures comprehensive coverage, allowing users to communicate effectively in both the VHF and UHF spectrums. Whether you're navigating outdoor adventures or coordinating critical operations, this transceiver adapts to your frequency requirements with precision.:

Long-Lasting Power::

Powered by a robust 1700 mAh Li-Ion battery pack, the KG-UVA1 offers extended usage and endurance. This ensures you stay connected when it matters most, providing peace of mind during prolonged outdoor activities or emergency situations.:

Rugged Durability (IP55)::

Built to withstand the elements, the KG-UVA1 boasts an IP55 rating for dust and water resistance. Whether facing challenging weather conditions or operating in dusty environments, this transceiver remains reliable, making it an ideal companion for outdoor enthusiasts and professionals working in diverse settings.:

User-Friendly Interface::

Navigating the KG-UVA1 is a breeze, thanks to its intuitive user interface. The transceiver features an easy-to-use control system and a clear display, allowing for quick adjustments and efficient channel programming.:

Versatile Applications::

From amateur radio enthusiasts exploring the airwaves to emergency responders coordinating critical operations, the KG-UVA1 caters to a wide range of applications. Its dual-band capability, durable design, and long-lasting battery make it a valuable tool in various scenarios.:

Elevate your communication experience with the Wouxun KG-UVA1—a dual-band transceiver that combines frequency versatility, lasting power, rugged durability, and user-friendly features in one compact device. Whether you're embarking on outdoor adventures or managing professional tasks, the KG-UVA1 is your reliable companion in the world of radio communication.:
Electrical data
Frequency step:

12.5 kHz / 25 kHz /

Channels:

128

Wide and narrow bandwidth selection:

Yes

Operating temperature:

-30℃ to +60℃
Transmitter
Power output (Watts):

VHF: 5 Watts / UHF: 4 Watts

Modulation limit:

F3E(FM)

Frequency stability:

±2.5 PPM

Effective radiation power (ERP):

within pre-determined value ±7.5 dB

Max. frequency deviation:

Channel space: 12.5 KHz ±2.5 KHz / 25KHz ±5 KHz

Audio modulation:

+3 dB (pre-emphasis by 6 dB between 0.3-3 KHz)

Adjacent channel power:

Channel space: 12.5 KHz ≥60 dB / 25 KHz ≥70 dB

Spurious radiation:

≤-36 dBm

Inter modulation attenuation:

≥40 dB

Modulation distortion:

≤10%

Residual FM:

≤-35 dB

Residual AM:

≤3%
Receiver
Sensitivity (12dB SINAD):

0.16 µV

Squelch rejection sensitivity:

≤0.8 µV

Squelch sensitivity:

≤0.2 µV

Audio output power:

500 mW

Audio distortion:

≤5%

Audio response:

300-3000 Hz +1 to -3 dB

Co-channel rejection:

≥-8.0 dB

Performance of amplitude limiter:

≤3

Adjacent channel selection:

Channel space: 25KHz ≥70 dB / 12.5KHz ≥60 dB

Inter modulation:

≥65 dB

Resistance:

≥84 dB

Spurious radiation:

9 KHz-1 GHz≤-57dBm / 1 GHz-4 GHz≤-47 dBm
Mechanical data
Length:

61 mm

Height:

121 mm

Width:

37.5 mm

Weight:

228 gram

Antenna connector:

SMA male
Inside the box
Transceiver:

Yes

Battery:

Li-Ion 1700 mAh

Charger:

Desk charger with adapter and 12 V car charger

Antenna:

Yes

Installation manual:

English

Belt clip:

Yes

Hand strap:

Yes