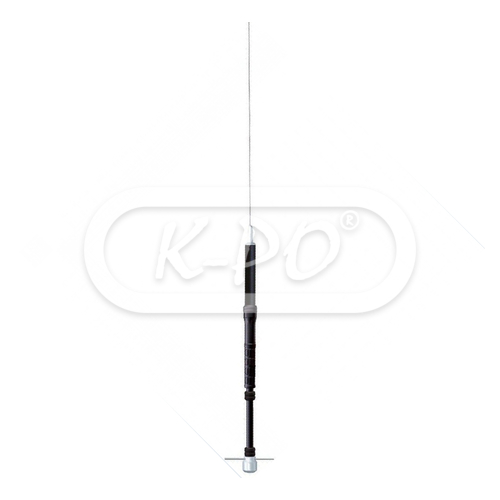 Yaesu - ATAS-25
The Yaesu ATAS-25 is a multi-band antenna with a manual tuning system which allows you to get the lowest possible SWR on the frequency band of your choice.
The ATAS-25 allows dual-frequency operation (on HF or 50 MHz and either 144 or 430 MHz), if two transceivers are combined via a suitable diplexer (not supplied).
The ATAS-25 is designed to be mounted directly onto a standard camera tripod (not supplied).
Sometimes a di- of triplexer is advised, to avoid continuously changing the coaxial cable to the appropriate antenna jack of your transceiver.

Frequency range:
7 / 14 / 21 / 28 / 50 / 144 / 430 MHz
Shipped today
€238.95

(197.48 excl. 21% VAT)
Electrical data
VSWR:

Less than 2.0:1

Maximum continuous power:

SSB/CW: 100 Watts / AM/FM: 50 Watts

Impedance:

50 Ohm

Polarization:

Linear vertical
Mechanical data
Height:

600 - 2200 mm

Weight:

930 gram

Mounting type:

On 1/4 female (Designed to be mounted on a standard camera tripod, not included)

Antenna connector:

1/4 male
Inside the box
Antenna:

Yes

Installation manual:

English

Radiating elements:

3 pcs

Radial element (for VHF band):

1 pcs

Radial element (for UHF band):

1 pcs

Radial wires 2m/3m/6m:

1 pcs

Spare radial wire 10m:

1 pcs

Capacitor tube:

1 pcs

Allen wrench:

1 pcs