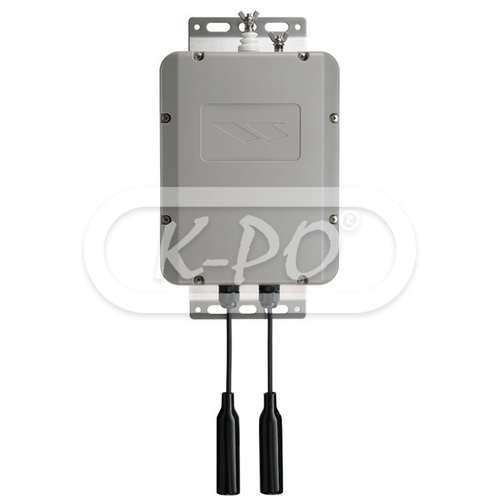 Yaesu - FC-40 antenna tuner
The Yaesu FC-40 is a automatic matching 200 memory antenna tuner. The FC-40 microprocessor controlled antenna impedance matching network is designed to provide wideband transmitting capability for many Yaesu transceivers, when used with an endfed random wire or long whip antenna.

The FC-40 makes use of the control circuitry built into the transceiver, which allows the operator to control and monitor automatic operation of the FC-40, which mounts near the antenna feedpoint. The FC-40 uses specially selected, thermally-stable components, and
is housed in a waterproof case to withstand severe environmental conditions with high reliability.

A carefully chosen combination of solid-state switching components and high-speed relays allows the FC-40 to match a wide variety of antennas to within a 2:1 SWR on 1.6 - 54 MHz, typically in less than eight seconds. Transmitter power required for matching may be aslittle as 4 - 60 Watts, and matching settings are automatically stored in memory for instant recall when the same frequency range is selected later. The FC-40 is a current feed design and may not be able to match frequencies that are near 1/2 wavelength (or multiple) of the antenna element.
Frequency range:
1.6 - 54 MHz
Out of stock - Longer delivery time
Available from - 19-01-2024
€269.95

(223.1 excl. 21% VAT)
Electrical data
Impedance:

50 Ohm

Power range:

100 Watts

Voltage:

13.8 Volt

Tune Up power:

4 - 60 Watts

Memories:

200

SWR:

2.0:1 or less

Tuning time:

8 seconds max.
Mechanical data
Input connector:

UHF (PL) female

Output connector:

UHF (PL) female

Length:

55 mm

Height:

175 mm

Width:

228 mm

Weight:

1200 gram