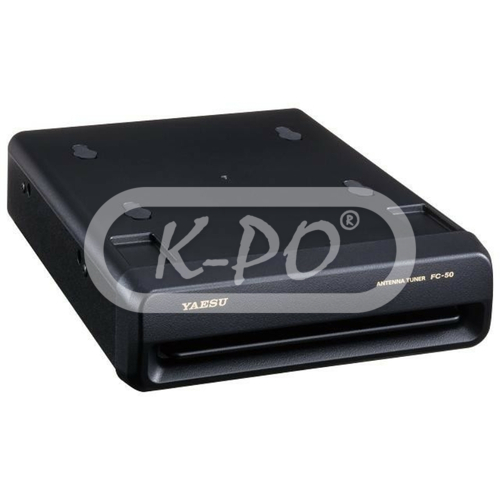 Yaesu - FC-50 antenna tuner
Yaesu FC-50 antenna tuner for Yaesu FT-891-radios. The Yaesu FC-50 is an automatic antenna tuner designed expressly for the Yaesu FT-891. The control cable and coaxial jumper cable are included. Two joint plates are also included if you wish to physically join the the FC-50 and FT-891.
Frequency range:
1.8 - 29.7 MHz / 50 - 54 MHz.
Out of stock - Longer delivery time
Available from - 19-01-2024
€269.95

(223.1 excl. 21% VAT)
Electrical data
Impedance:

50 Ohm

Power range:

100 Watts

Voltage:

13.8 Volt

Tune Up power:

4 - 60 Watts

Memories:

100

Tuning time:

5 seconds or less
Mechanical data
Input connector:

UHF (PL) female

Output connector:

UHF (PL) female

Length:

211 mm

Height:

45 mm

Width:

155 mm

Weight:

1350 gram