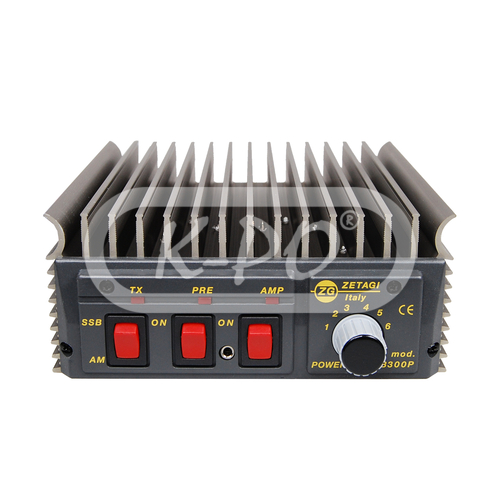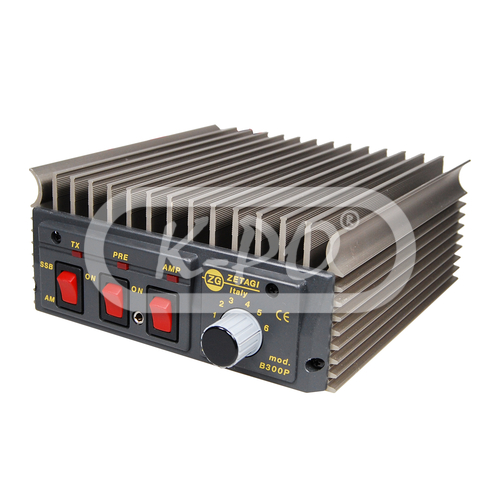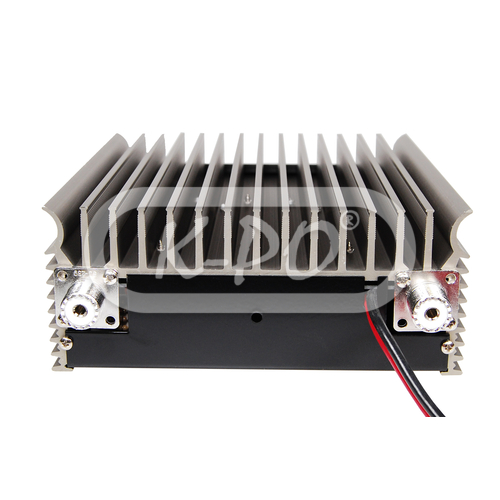 Zetagi - B300P
The Zetagi B300P has a six-way adjustable power output and is simply the best in its class. We have kept this model for many years now, and its great performance and reliability has always made it a favorite.

Really get into the DX with the very high output power, brilliant to use on the very popular 10m (28 MHz) band, and can be used with success on the 21/24MHz bands too. Has a great built-in pre-amp, multi-selectable output power switch, and again, Zetagi have managed to build this powerhouse amplifier into a very compact size, making it very easy to fit to most cars.
The max. output power off the amplifier is 70-200 Watts AM-FM and 140-400 Watts SSB (PEP).
Frequency range:
20-30 MHz
Out of stock - Longer delivery time
€328.95

(271.86 excl. 21% VAT)
Electrical data
Input power (Watts):

1-10 AM-FM / 1-20 SSB

Max output power (Watts):

70-200 AM-FM

Max output power SSB (Watts):

140-400 (PEP)

Impedance:

50 Ohm

Inversion polarity protection:

Yes

Pre-amplifier:

Yes

Cooling fans:

No

Input energy/power:

15-20 A

Output power level:

6

Antenna pre-amplifier:

25 dB
Mechanical data
Input connector:

UHF (PL) female

Output connector:

UHF (PL) female

Length:

180 mm

Height:

70 mm

Width:

160 mm

Weight:

1530 gram

Color:

Silver
Inside the box
Amplifier:

Yes

DC power cord:

Yes

Installation manual:

English