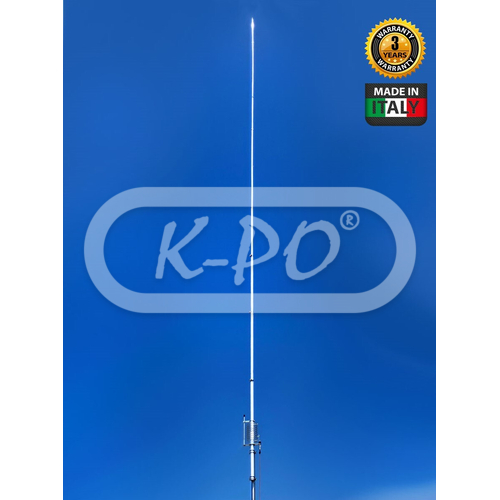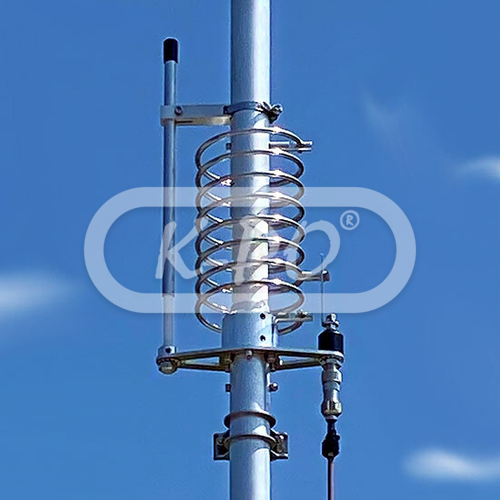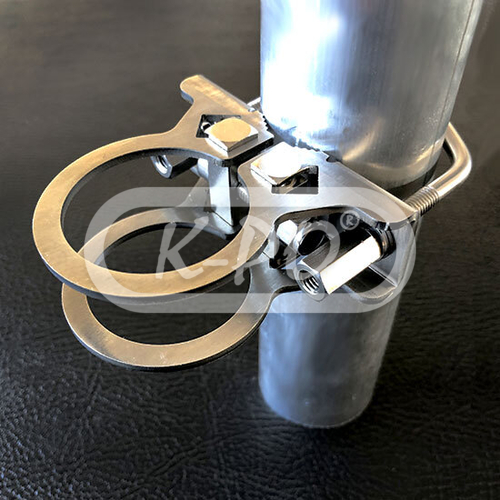 Grazioli - HW20V
Vertical 1/2 λ antenna fed at the base for the 20m band by fine tuning through PTFE-insulated high-voltage variable capacitor. Extremely robust construction in AW6063-T66 aluminum alloy and CNC machined parts from solid stock.
Supplied with high-quality 304 and 316 stainless steel fasteners for long rust-free operating life. High input power, up to 3 kW continuous All-mode.
For our tubes, we have used the best antenna construction alloy available: AW6063-T66 is an alloy of Aluminium, Magnesium and Silicon that is hardened to a T-66 temper which gives the stylus exceptional resistance. It is shaped by extrusion and subsequent cold drawing. Our tubes are extremely accurate on both diameters and also on the wall thickness, ensuring a precise fit with less 'play' between the tubes.
For this product, we have made a special parallel LC circuit to adapt the high impedance presented by this type of antenna when it is fed at the base. The high-Q coil is generously sized, suspended in air, with widely spaced coils and no metal cores. The coaxial variable capacitor (similar to a Gamma Match) is located at the base next to the coil for easy tuning. Made with PTFE insulation, it can withstand extremely high voltages exceeding 40kV, and It is insensitive to ambient temperature, rain and humidity and does not heat up when subjected to high power.
During the development of the matching circuit, we had to carefully adjust both the inductance (L) and the capacitance (C) to obtain a truly efficient circuit that is reliable and trouble-free. All this results in high efficiency and the ability to handle RF power up to 3 kW continuous all-mode. In addition, the coil is directly DC-grounded to significantly reduce atmospheric noise.
The HW20V antenna connector is not the commercial SO-239 type used by most manufacturers. Our connector is designed and built directly by ourselves; it has a true 50 Ohm characteristic impedance and is rated up to 500 MHz. We have created a reliable connector capable of withstanding 5 kW of continuous RF power at 30 MHz and greater than 3 kW at 50 MHz.
The body is made of CW614N nickel-plated brass, while the pin is plated in 24K gold to avoid oxidation and is equipped with a 4-fin insulator that maintains its centring and elasticity to avoiding contact losses. The insulating material is PTFE, one of the best insulators.
Frequency range:
14.000 - 14.350 MHz
Out of stock - Longer delivery time
€279.95

(231.36 excl. 21% VAT)
Electrical data
Electrical type:

1/2 λ End fed vertical dipole

Gain:

0 dBd - 2.15 dBi

VSWR:

≤1.2:1 / Typical ≤1.1:1

Bandwidth:

≥ 0.8 MHz

Maximum continuous power:

3000 Watts (CW)

Impedance:

50 Ohm

Polarization:

Linear vertical
Mechanical data
Materials:

Aluminnum Alloy AW6063-T66 hard drawn tube, Fiberglass, Brass, PTFE. All hardware are made of SS AISI-304 and 316

Mast Ø:

40 - 54 mm

Max wind resistance:

130 km/h

Height:

10.700 mm (including bracket)

Weight:

5400 gram

Mounting type:

On mast

Antenna connector:

UHF-female, PTFE insulator & gold plated central pin

Radial length:
Inside the box
Antenna:

Yes

Mounting parts:

Yes

Installation manual:

English, Italian