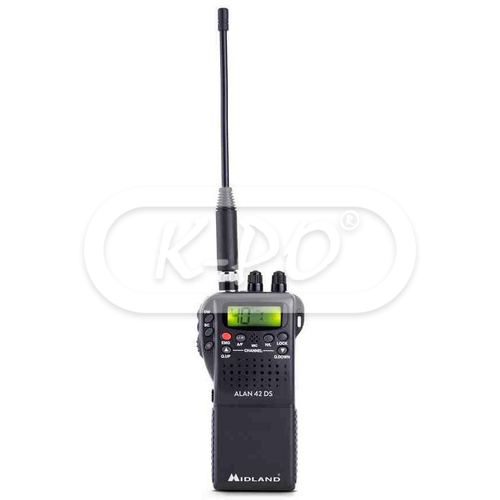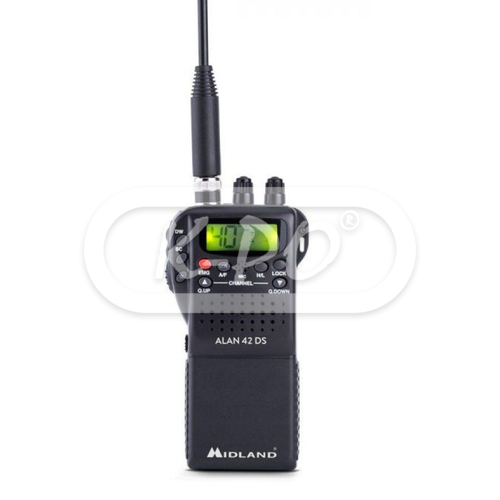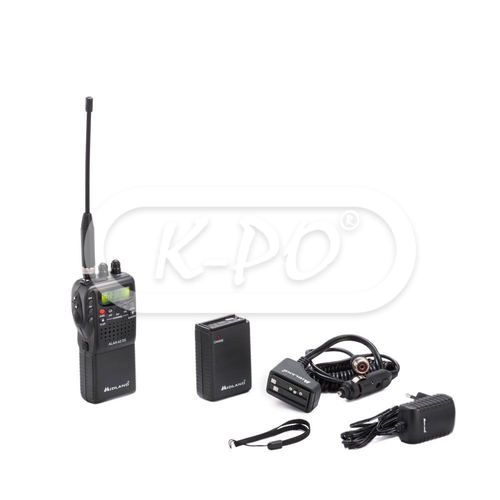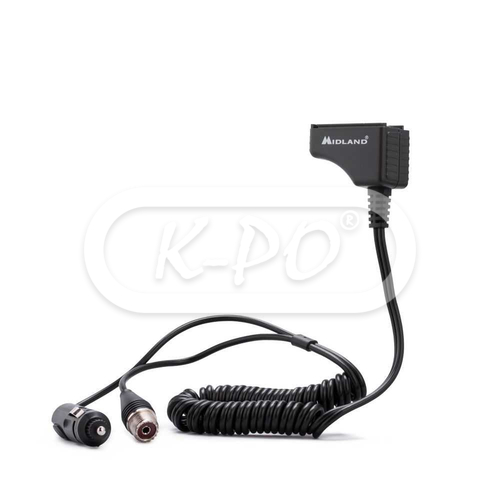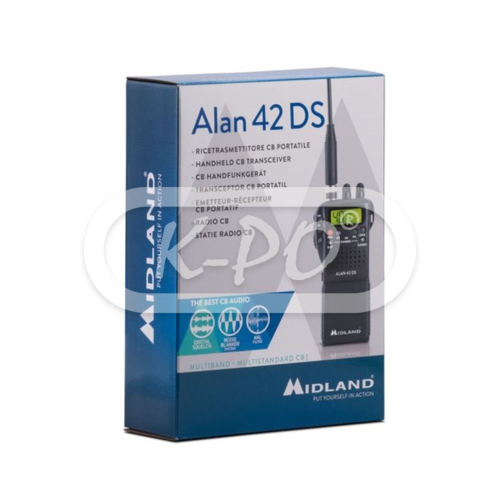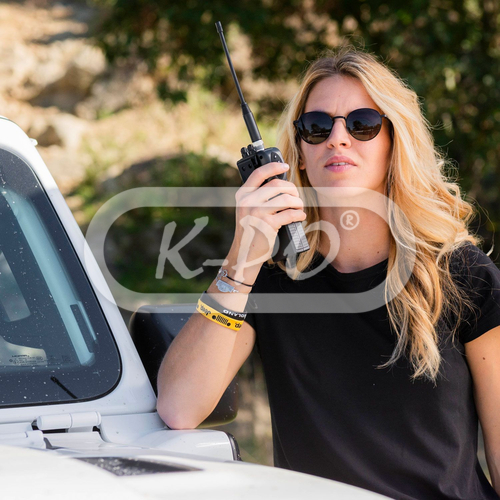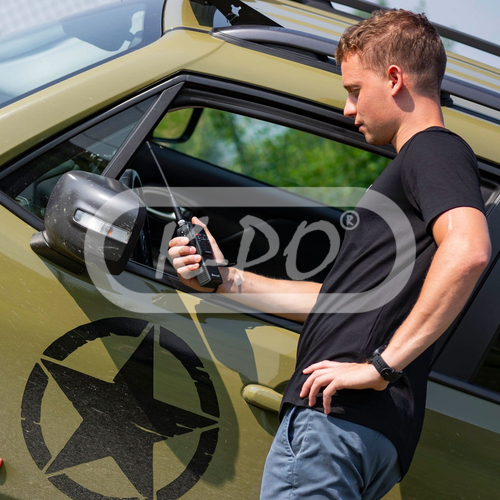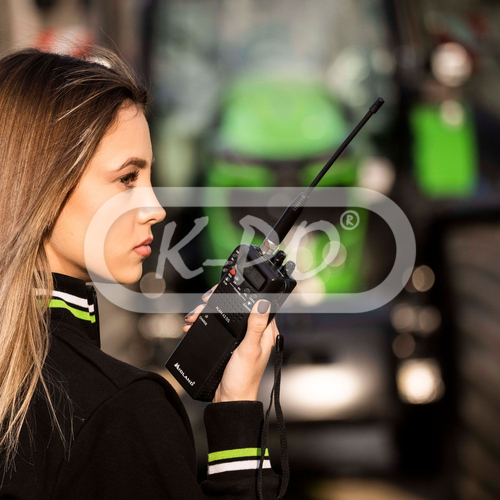 Midland - Alan 42 DS Multi
The portable CB transceiver Alan 42 DS, with new electronic components to give a unique audio experience. It is fitted with digital squelch, ANL filters and noise blanker that removes all annoying noises caused by sources outside the vehicle. A multi standard transceiver that allows selecting any European band and operate in all EU countries. Comes with two battery holders; one holder for 6 pieces AA batteries* and one holder with charging function for 8 pieces AA rechargeable batteries*. Also included is a 13.8 Volt battery eliminator with external antenna connector.
*AA batteries not included.

Frequency range:
26.965 - 27.405 MHz
Out of stock - Longer delivery time
€164.95

(136.32 excl. 21% VAT)
Features
Modulation:

AM / FM

Multi-bands:

Yes

Output power:

1-4 Watt / duty cycle 10%

Channels:

40 AM / FM

Display type:

Backlight

Display colors:

Green

Noise blanker:

Yes

Squelch:

Digital squelch

Emergency channel:

Yes

Keypad lock:

Yes

Hi/Lo power:

Yes

Scan function:

Yes

Quick channel selection:

Yes

External speaker socket:

Yes

S-meter:

Yes

Dual watch:

Yes

Car socket connector:

Yes
Electrical data
Voltage:

7,4 Volt / 13,8 Volt /

Operating mode:

F3E (FM) / A3E (AM)

Frequency tolerance:

0.005%
Transmitter
Audio frequency response:

300 Hz - 3 kHz

Modulation AM:

90% (±5%)

Modulation FM:

dev. 2.0 kHz

Harmonic suppression:

More than 70 dB

Drain:

900 mA
Receiver
AM sensitivity:

0.5 µV

FM sensitivity:

0.25 µV

Frequency response:

300 Hz - 2.4 kHz

Adjacent channel selectivity:

more than 60 dB

Maximum audio power:

0.5 Watt (10% distortion)

Internal speaker:

8 Ohm, round

Squelch range:

0.25 V - 500 μV

Distortion at 1000 μV:

3%

Spurious response:

more than 60 dB

Drain with save mode on:

45 mA

Drain with save mode off:

100 mA
Mechanical data
Length:

70 mm

Height:

140 mm

Width:

30 mm

Weight:

220 gram (without batteries)

Antenna connector:

BNC / UHF (PL) female (SO-239) /

Accessory connector:

2 pin Standard Icom (S)
Inside the box
Transceiver:

1 pcs

User Manual:

English, German, Spanish, Italian, French, Polish, Romania

AC (EU) wall charger:

1 pcs

Battery holder for 6 AA Alkaline batteries (batteries not included):

1 pcs

Battery holder for 8 AA rechargeable batteries with charging socket (batteries not included):

1 pcs

Car adapter with cigarette lighter plug and external SO 239 antenna socket:

1 pcs

Antenna:

1 pcs

Wrist strap:

1 pcs