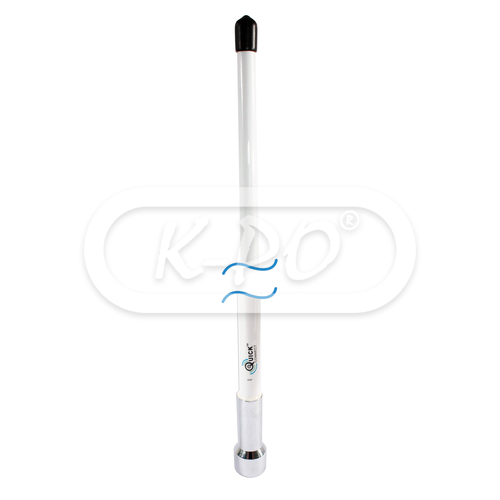 Shakespeare - QC-4
QC-4 QuickConnect VHF Antenna, 4' (1.21 meter)
Stemming from the popularity of the quick connecting feature on Shakespeare's high-end Phase III marine antennas, the new QuickConnect product line brings you the ease of connecting and disconnecting your marine antenna in a series of entry-level antennas.

QuickConnect system, screw or unscrew antenna to disconnect or connect.
High quality connection so that no noise is generated due to vibrations
Splash protection cap to protect the connector on the mount when antenna is disconnected
Centerpin® PL-259 Connector is an easy crimp-on type connector
Standard mount design to easily upgrade to a high-end Shakespeare antenna without purchasing a new mount
Note: To be used with QuickConnect mounts only.
Frequency range:
156 - 162 MHz
Out of stock - Longer delivery time
€63.95

(52.85 excl. 21% VAT)
Electrical data
Gain:

3 dB

VSWR:

≤ 1.5 at 156.8 MHz

Bandwidth:

5 MHz ≤ 2.0

Maximum continuous power:

50 Watts

Impedance:

50 Ohm

Polarization:

Linear vertical
Mechanical data
Height:

1219 mm

Mounting type:

On optional QuickConnect® mount
Inside the box
Antenna:

Yes

Installation manual:

English